Learn How to Simplify
Welcome! Are you feeling overwhelmed with all of the pressures and responsibilities of modern life? You are not alone my friend! With so much constantly coming at us it can be very difficult to feel in control.
This site is dedicated to helping you gain control, simplify your days, gain clarity and peace of mind and create a life that you love! Watch the Simplify Days intro video right here to learn more.
Simplify Days is centered around the following 4 steps for simplifying: (1) Minimize, (2) Digitize, (3) Organize & (4) Prioritize. There are a few ways that you can learn more about these important steps.
Read the Blog
For Readers
Simplify your days for free. Learn the tips and tricks for simplifying and gaining clarity. I write about the 4 steps for simplifying. Visit the blog here.
Hire for Help
For Clients
Get one-on-one personalized and professional help. Learn more here.
Take Online Courses
For Students
This is the perfect solution for step-by-step, self-paced assistance. Right now, courses are all focused on digitizing and digital organization. I've found that this is where a lot of overwhelm comes from and that learning how to create a life digitally organized is the perfect way to simplify and gain peace of mind. See all courses here.
If you're brand new to digital organization then check out my free 7-day email course: Simplify with a Life Digitally Organized.
Explore Great Products
For Planners
Templates, kits and custom notebooks will help create, clarity, organization and order in your life. Check out great products here.
Join the SimpleGram
For Everyone!
The SimpleGram is a newsletter all about simplifying your days. You'll receive an email about every week with exclusive content centered around the 4 steps for simplifying. There are also special updates and promotions just for those in the SimpleGram Family. I'd love to have you join us right here! 
Learn About Barbara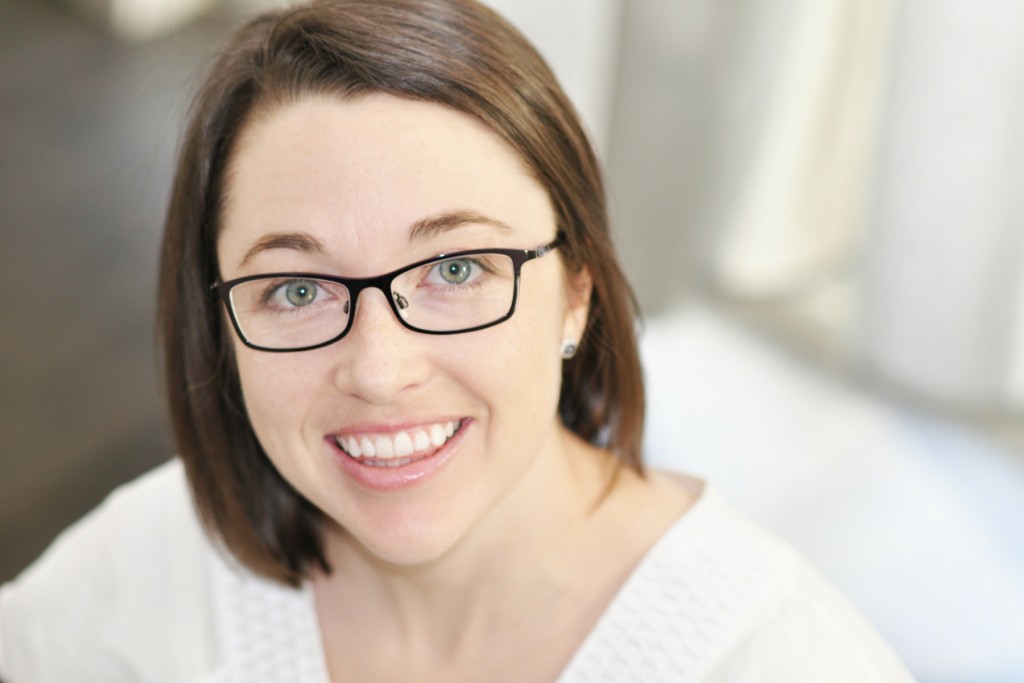 Hello, I'm Barbara, the person behind Simplify Days. I'm so happy that you've joined me here. This is my simplifying story.
My Story
When my husband and I first married 9 years ago, we purchased a beautiful home and dutifully began doing the things that most home owners do. We purchasing items to fill our home, spent time on home projects, cleaned and organized our home often and collected more and more stuff.
Eventually, we noticed that we had less time to do the things we love, like: run, bike, read and travel. Unsure of what steps to take we began studying minimalism and the tiny home movement. We became inspired to make a change. When we decided to move closer to my husbands work, we decided to downsize … a lot.
We settled on a small 700 square foot space. We returned, sold and traded what we had previously spent the last four years accumulating. It felt good, liberating actually. However, we still had boxes and boxes labeled: books, journals, pictures, planners, memories, DVD's, CD's, taxes, receipts, client files and other business paperwork, recipes, magazines and health information in what seemed to be a towering heap.
Our information was organized and important to keep but certainly too much to fit into our new space. I began researching and reading, somewhat obsessively, on how to go digital. It was a long and very time-consuming process. It took me nearly three years to figure it all out and I'm still learning, but I've personally discovered how much peace of mind comes with a life digitally organized.
My courses are dedicated to taking what took me years to do and helping you do it much faster and better with fewer, or no mistakes and faster processes. What took me years to figure out digitally can take you merely weeks.
I now enjoy returning products with receipts on my phone, having one simple file box in our home for all paperwork, working easily on the go, collaborating with others seamlessly and accessing our full digital book and video collection no matter where we are.
With those two things in order (minimizing and digitizing) it was much easier to organize the physical stuff that remained. Then we worked on more closely prioritizing our goals to make sure we were working toward a life that we truly wanted to life.
These four principles are what Simplify Days is all about. I'm not perfect at all of the steps but we have worked really hard at it. Minimizing, digitizing, organizing and prioritizing have been life changing steps for us and I'm here to spread the simplifying news! 😉 It's not necessary to feel overwhelmed with all of our tasks or bogged down with all of our stuff. Simplicity, clarity and peace of mind are all possible in the Information Age.
Me in a Nutshell
Professional Stuff
BA in Communications, Emphasis in Public Relations, 5 years in the marketing and PR industry
10 years in the organization, time management and planning industry, Professional Organizer
Evernote Certified Consultant
Random Stuff
I LOVE
My Family – Me + Hubby + Toddler + Baby
Growing & Cooking Food – I was part of the original team that started and built La Nay Ferme
Travel – I've lived and worked in orphanages in Ecuador, backpacked the Inca Trail in Peru, stayed with Indigenous tribes in the rainforests of the Darian Gap and hiked the rice patty fields of Vietnam; I dream of backpacking throughout the world
Organizing – One of my favorite places to wander are the aisles of office supply stores
Gadgets – The iWatch, cordless headphones, docking stations and more can be found in our home
Small Spaces – Over the last few years we've had the opportunity to live in various sizes of small spaces. See our 650 square foot space and what we've learned from small spacing living right here
Reading – My favorite activity is curling up with a good book
So let's get stared! I'm looking forward to simplifying with you. Remember to join the SimpleGram family so we can keep in touch and don't hesitate to reach out to me right here if you need anything.
Here's to simplifying our days together,
-Barbara-