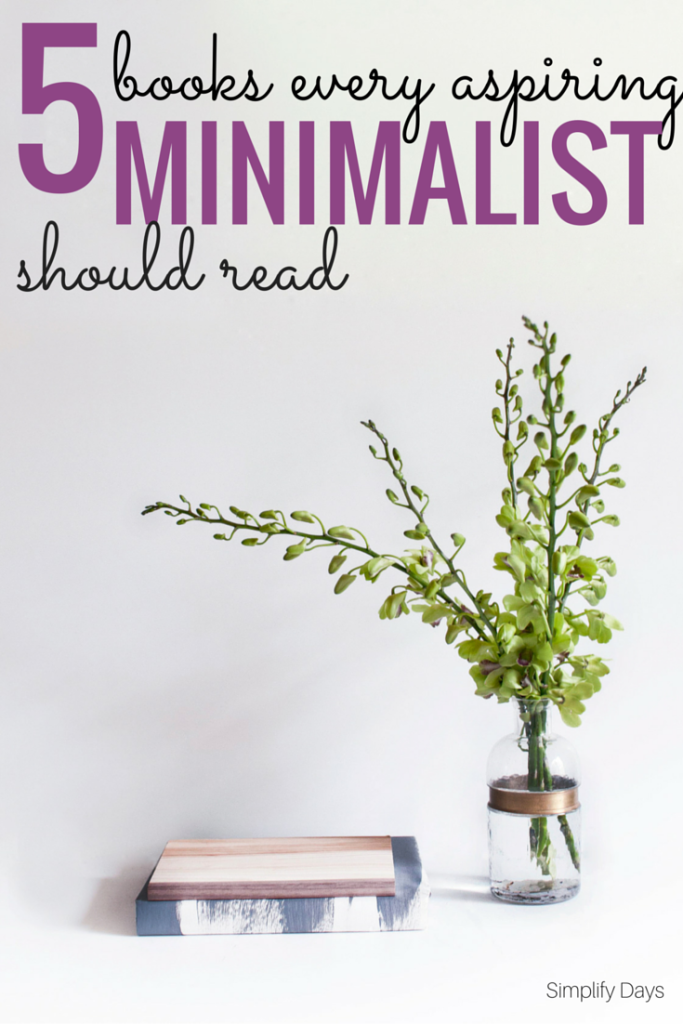 My husband and I first started to explore the idea of minimalism about 5 years ago. I don't remember where I first heard the term or why it struck such a cord with us but the idea of minimalism inspired us to make some drastic changes. We moved from our home and sold most of our home's contents and moved to a 700 square foot space. We re-aligned our lives and careers to spend more time doing the things we love with the people that we love. We committed to spending less money and instead decided to focus on creating more memories. You can read more of our story here.
I have read many books, articles and blogs on the subject of minimizing.They have all helped to shape my mindset and current lifestyle. However, the following are books are ones that I have frequently found myself referring others to, and going back and re-reading myself and recording quotes and excerpts for daily inspiration. I hope these books will help you as as much as they've helped me on my path to simplifying and enjoying life more.
---
My Favorite Inspiring Minimalist Books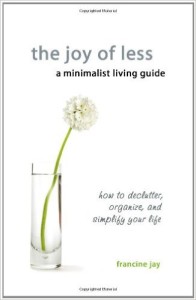 This simple and wonderful guide was written by Francine Joy also known as Miss Minimalist. Francine is the author of multiple books and writes at missminimalist.com. This book walks the reader through the philosophy of minimalism and the practical side of how to implement the philosophy of minimalism. She provides a step-by-step and room-by-room guide of how to de-clutter, organize and keep your space clean. She also covers how minimalism isn't just for possessions it's also for our time, schedules and the betterment of those around us.
Joshua Becker is famously known for "rational minimalism." He and his family of four lives in the suburbs in a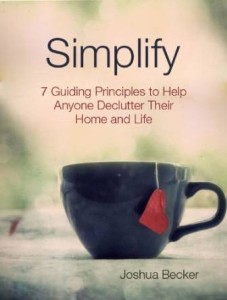 typical American home. A few years ago he heard the term minimalism, he started to research it and subsequently decided to change his family's lifestyle. He started a blog, becomingminimalist.com, which has grown to hundreds of thousands of readers, he has also written multiple books.
This book is a personal account of his journey towards minimalism. It includes practical advice for integrating minimalism into our everyday lives. He's a proponent of minimalism being for everyday people with traditional careers, families and homes.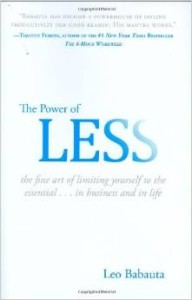 Learning to focus is one of the key principles in this books. The author, Leo Babauta, is known for Zen Habits, and this book is a great outline for learning habits that will create a fulfilling life. Minimalism isn't just about getting rid of physical stuff, it's also about eliminating distractions to focus on what's truly important. This book is a wonderful guide for those wanting to learn the skills of focusing and to see that having less on our to-do lists can allow is to accomplish the things we dream of.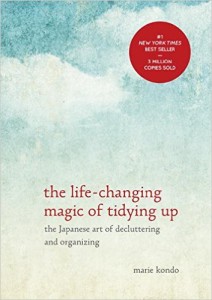 Since it's publication in the fall of 2014, Marie Kondo's, book has been a best-selling hit. Although some may not classify it as a "minimalist" book Marie's key principle of getting rid of anything that does not serve a purpose or spark joy is one of the key philosophies for minimalism. Marie's book is an amazing guide for kicking the clutter, organizing and simplifying your entire space in one full-swoop.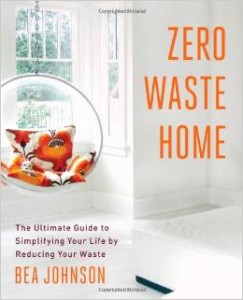 One of the most wonderful things about consuming less is that we lessen our carbon footprint and can assist in creating a much more sustainable world. Bea Johnson is an amazing inspiration for anyone looking to become a more conscious consumer. Her family of four produces just one quart of garbage per year! Her book outlines how and why they downsized their space and their stuff. It offers practical advice for anyone looking for tips on being a more sustainable person and taking care of our beautiful planet.
---
Let's Minimize!
Help Me Add to the List
What books help you love an organized and minimal lifestyle full of purpose and meaning?
Ready to Get Rid of Your Stuff?
The most impactful thing that we've done to reduce our stuff and maximize our time is to become digitally organized. It's amazing how much physical stuff we were able to get rid of simply by scanning and organizing digitally. We got rid of hundreds of books, thousands of papers, hundreds of files, stacks of DVD's, receipts and more! If you're ready to ditch your clutter and get organized join me in my free email course below: Simplify with a Life Digitally Organized. You'll get 7 emails for 7 days with actionable strategies for creating a life with less stuff and more meaning.