Simplifying can mean a lot of different things depending on the context that it's being discussed. For some people simplifying means living off the grid in the woods, for others it means financial independence and getting out of the rat race and for others it means focusing on the essentials of life and not getting distracted with the rest. For me, simplifying means minimizing in all areas of my life, being physically and digitally organized and prioritizing my time and projects to focus on what matters most to me. I love this excerpt from a man famous for this ability to focus on less and to create a powerful life through prioritizing and cutting out the non-essentials.
Such a simplified lifestyle can be truly wonderful – you'll finally have time for the things you really love, for relaxation, for outdoor activities, for exercise, for reading or finding peace and quiet, for the loved ones in your life, for the things you're most passionate about. This is what it means to thrive – to live a life full of the things you want in them, and not more. To live a better quality of life without having to spend and buy and consume.
Leo Babauta, From Thriving on Less: Simplifying in a Tough Economy
Feel free to share the quote and encourage others to truly thrive!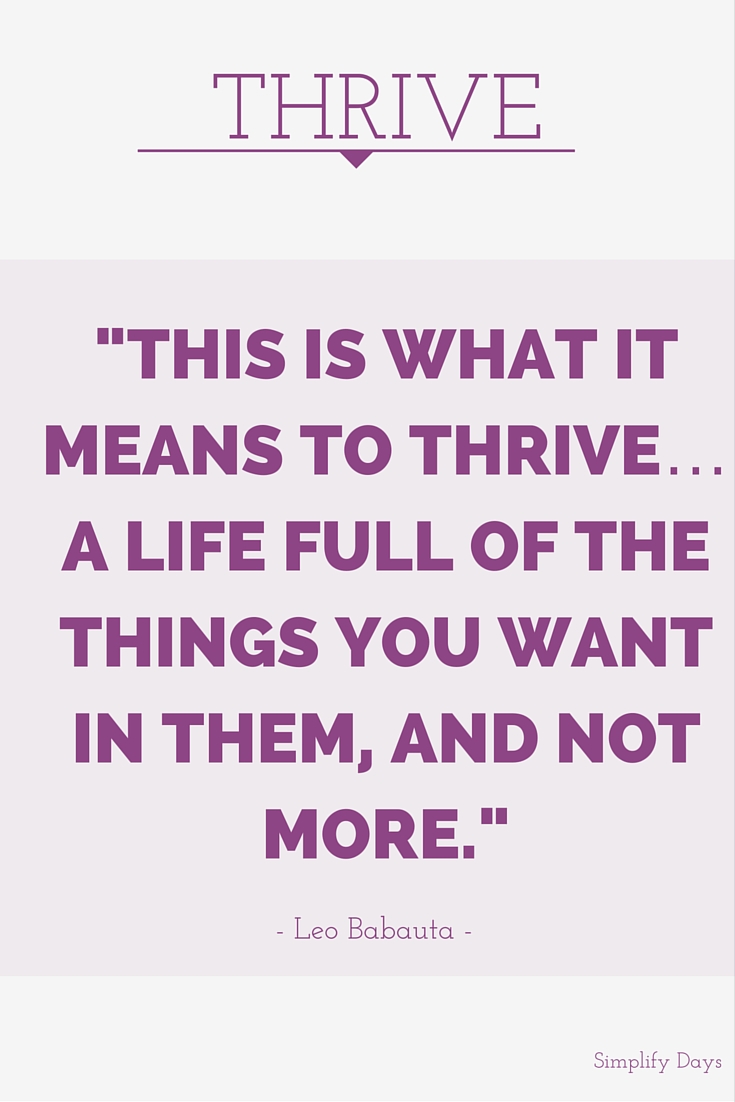 Are you looking for ways to thrive in your life? Something that has helped me simplify my daily life so much is digital organization. If you're looking for ways to simplify and get organized sing up for my completely free email course below: Simplify with a Life Digitally Organized. You'll receive 7 emails for 7 days with actionable strategies for creating a life digitally organized.