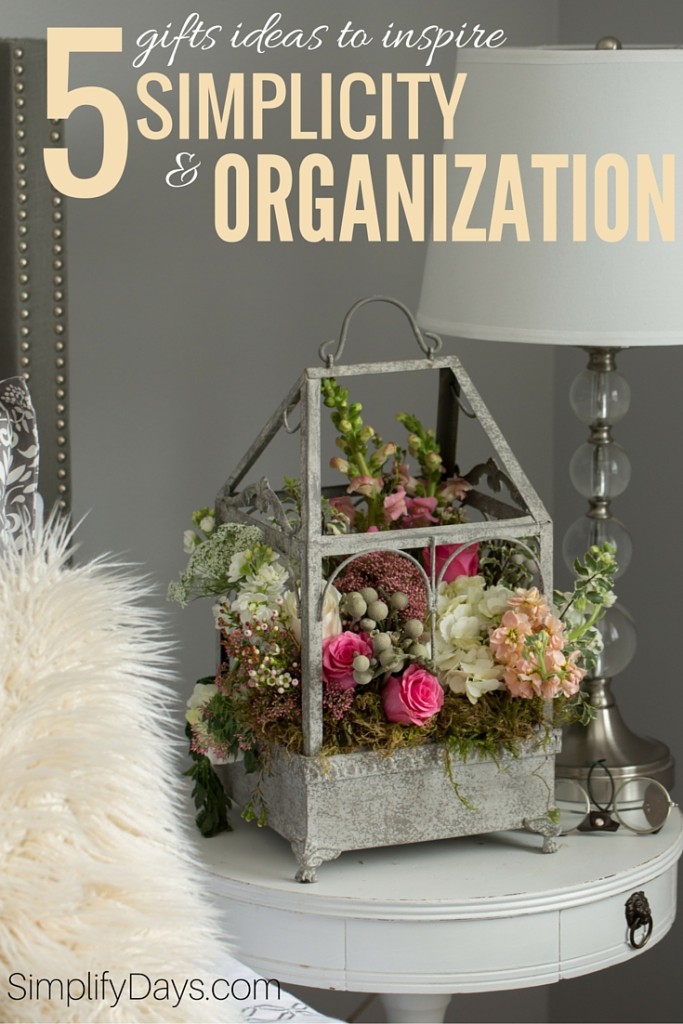 There are many occasions when we feel the need or want to provide a gift for a friend or loved one. Unfortunately, the pressure of gift giving all too often leads to over-consuming, debt, clutter, waste and unconscious spending.
This post is all about gifts that will help fulfill a better and a more life-fullfilling life. Because I believe that organization is so important, I'm going to suggest gifts that will help with the goal of organization.
Life is so demanding these days. Most people have too much on their plates and are desperate for ways to simplify. Here are five wonderful gift ideas to help those you love (or yourself =) ) navigate life and get organized.
The Life Changing Magic of Tidying Up
This book has become immensely popular since it's recent publication in 2014. With over 6,000 positive reviews on Amazon, The Life Changing Magic of Tidying Up is inspiring thousands to get organized using the KonMari Method of decluttering. The books provides a a step-by-step guide that anyone can easily follow to get rid of what they don't need and learn how to organize the rest.
The Organized Mind
Physical possessions are important to organize, but all of the stuff happening in our brain is essential to organize. The author and neuroscientist of The Organized Mind, Daniel J. Levitin, walks the reader through the affects of the digital age and displays how overwhelming the constant flow of information is to our minds. He then offers practical solutions to better navigate the Information Age and shows how to tame and organize the information so that our minds can relax.
The Power of Habit
Habits are what shape us and what eventual create our destiny. Forming new habits can be hard; changing old habits can be even harder. Successful organization requires healthy habits. This books is a life manual for how habits work and how anyone can change even the most ingrained habits in their life. It's a perfect resource for anyone looking to create a better and happier life.
Simplify
This short book is a wonderful manual for minimizing and organizing. The author is famously known for "practical minimalism" and thus provides practical advice for anyone looking to simplify.
Go Digital. Go Paperless. LIVE Organized.
Well, I had to include my own course on the list. =) It is a step-by-step guide for getting digitally organized. This course can take anyone from piles of paperwork, dispersed recipes, stacks of DVD's, scattered task lists and uncompleted projects to a simple system and routine that brings cleanliness, space and clarity.
Do you have any meaningful gift giving suggestions? What important organization resources did I leave out that you love? If you're looking for more solutions to get organized, you may be interested in my free email course, Simplify with a Life Digitally Organized. If interested, join the course below.