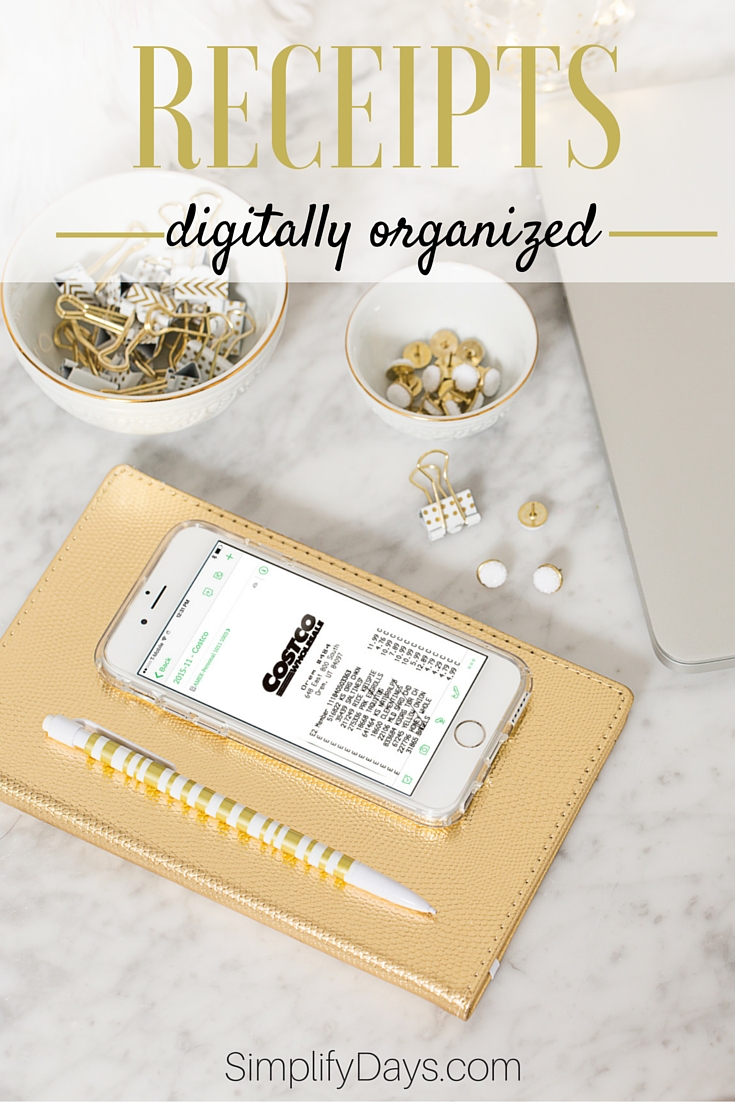 Whether it's for tracking expenses, deductions or for that shirt your husband wants to return, knowing where your receipts are will save you time and money.
The Benefits
A quick and easy way to organize your receipts is to digitize them. Having digital receipts will:
Create a cleaner space in your home and wallet by eliminating paper clutter
Save time by elimanating the need to look for receipts, easily find receipts with the ability to search by account/card, store, product(s) and/or purchase date
Save money by ensuring you get full credit for your purchases
Simplify returns for yourself by always having your receipts available when you need them
Simplify returns for others by easily texting or emailing them a copy of the receipt
Make taxes easier if you have any deductions
---
The System
I use a free app called Evernote to house my digital receipts.
If you're new to Evernote, you can:
It's quick, simple and FREE to get Evernote set-up! This article will walk through setting up a notebook to house digital receipts and then how to capture, store and organize those receipts within Evernote.
Setting up the Notebooks
With Evernote established, create a new notebook called Finances. Then create a notebook for each credit card and/or account that your household has. I use titles like AMEX: Personal & AMEX: Business. Drag the credit card notebooks on top of the Finances notebook to create a notebook stack titled Finances.
---
Digitizing the Receipts
My favorite way to scan lots of papers is with my ScanSnap. See more information here.
Another way to quickly digitize things like receipts is with your phone. Evernote has a built in document capturing method that makes getting your paper receipts into Evernote a breeze.
Here's how:
Make sure you have the Evernote app on your phone and are logged into the same account that you have set up on your desktop.
Get your receipt ready by placing it on a flat surface, preferably with a contrasting color.
Open the Evernote app and select Notebooks.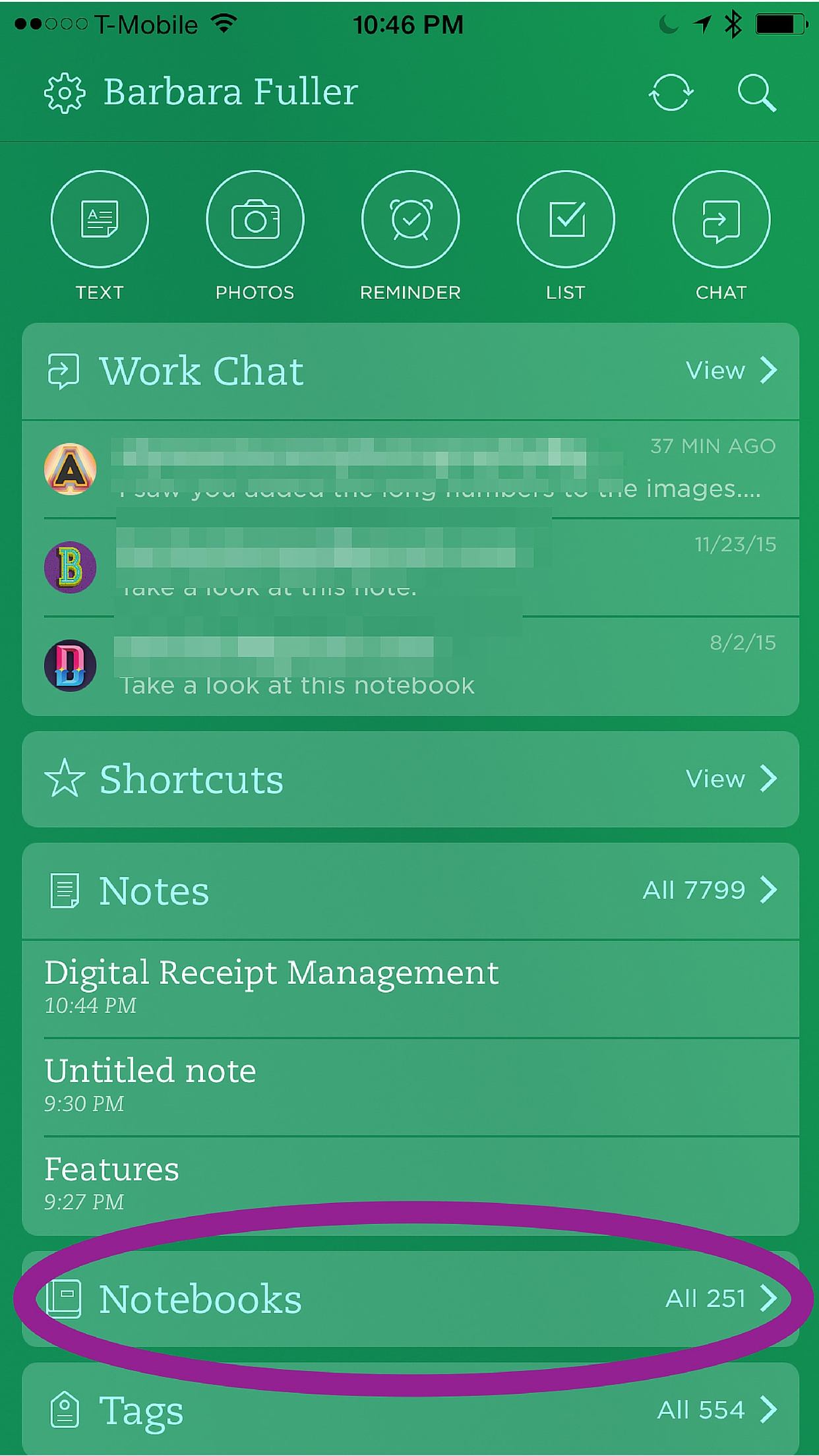 Navigate to the notebook where you'd like the receipt saved and open it.
Select the + icon in the bottom menu.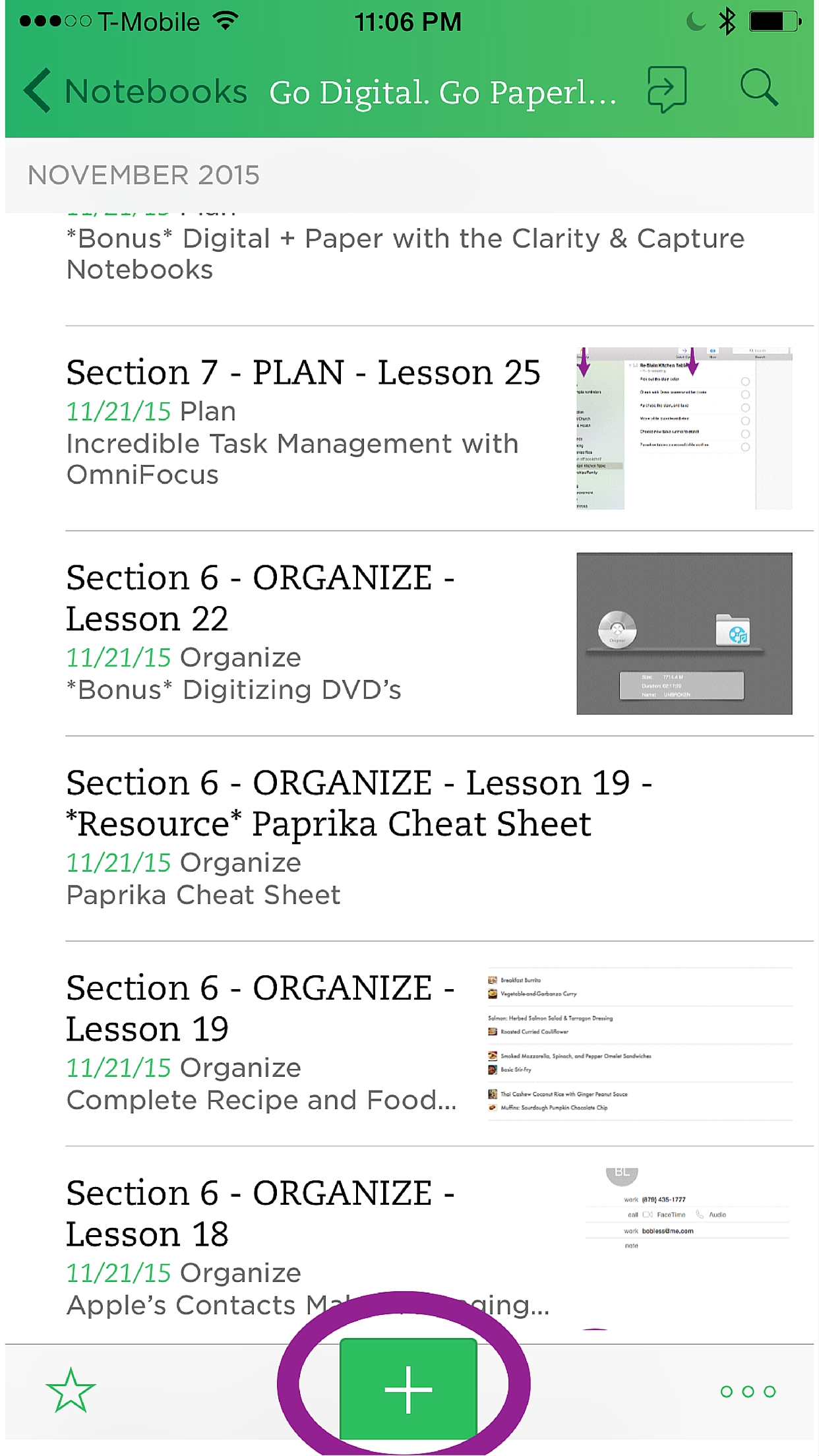 Then select Photo.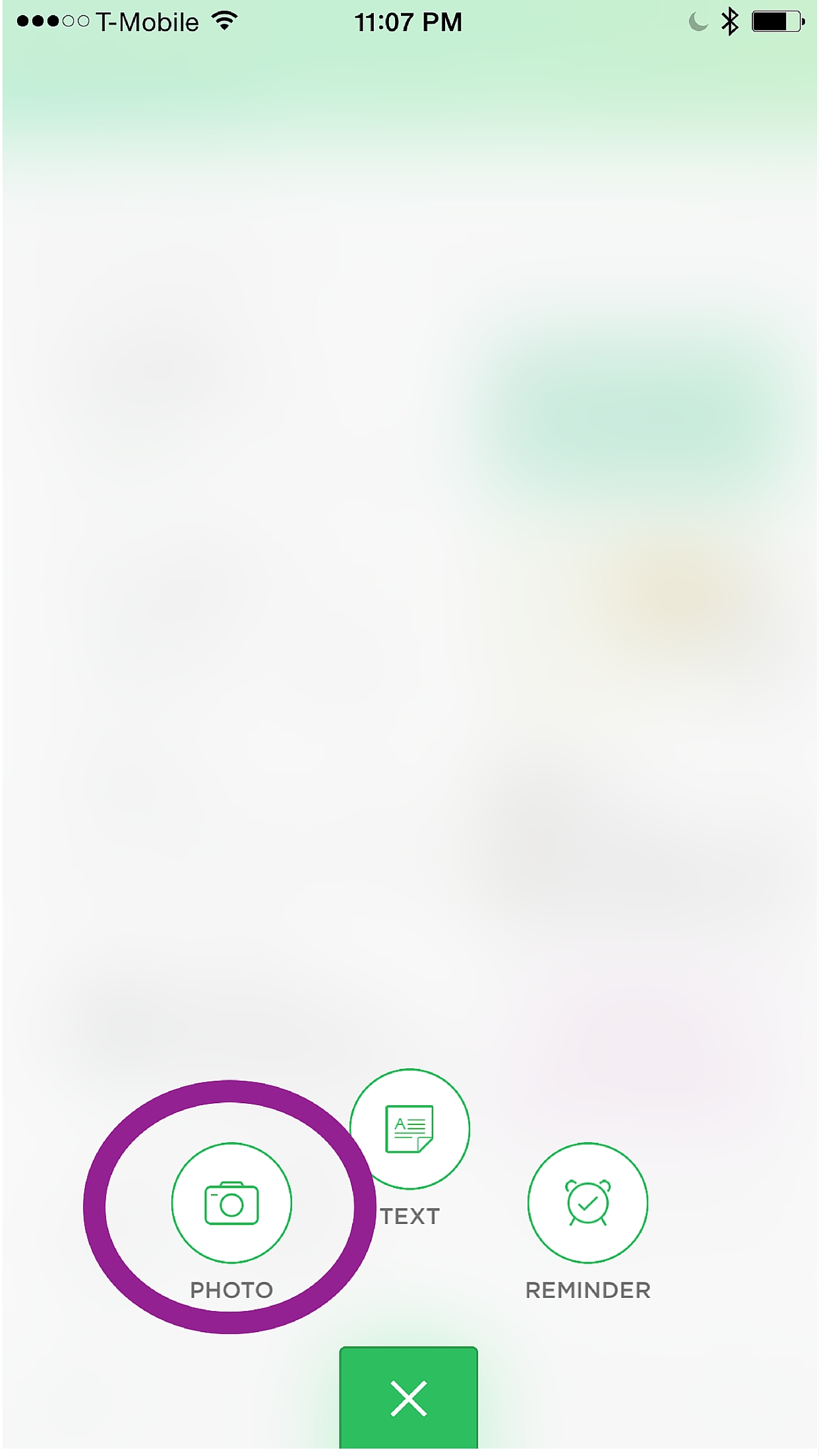 Make sure auto-mode is turned on by touching on the icon in the top right corner.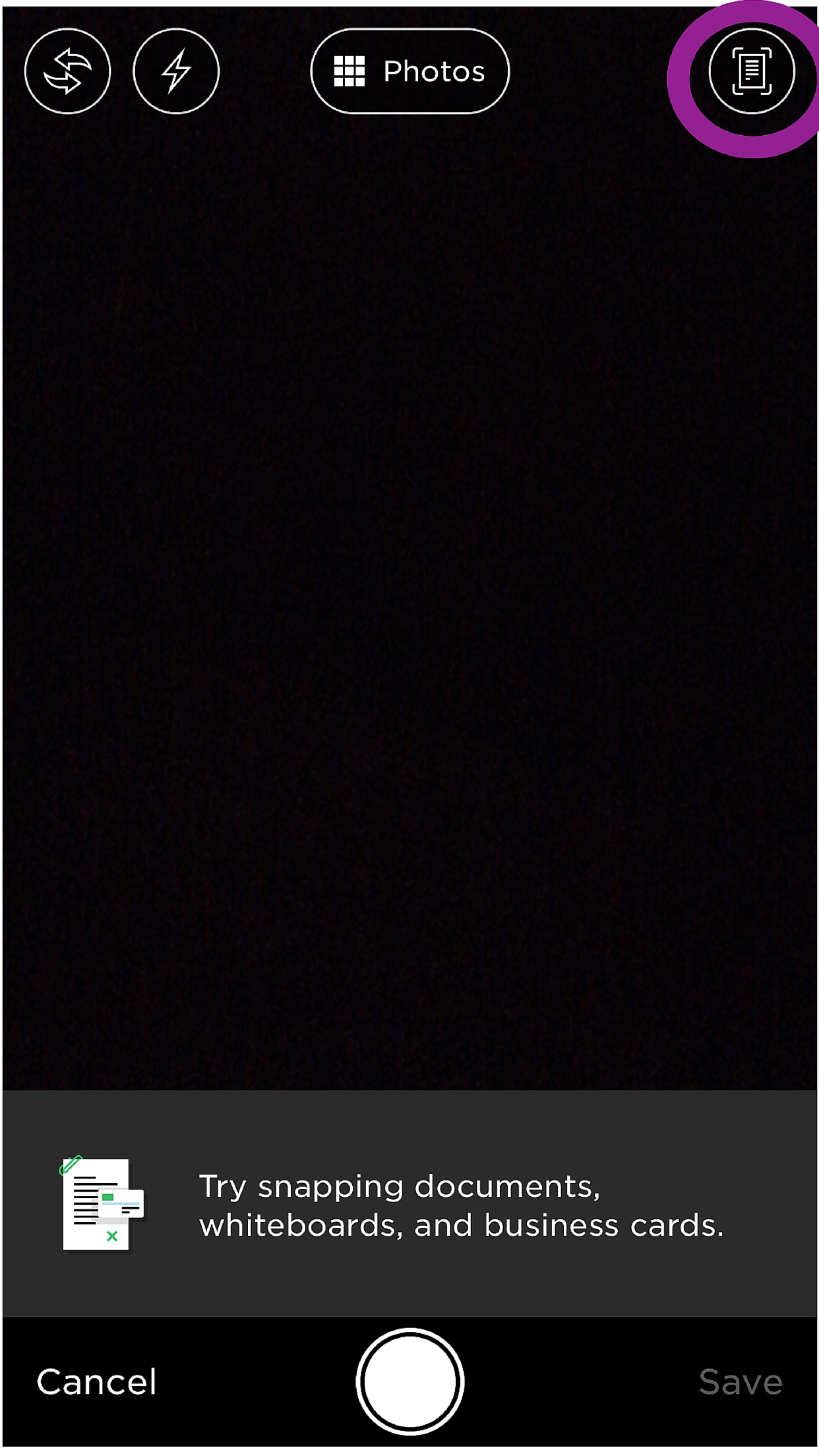 Focus in on your receipt. Here is a receipt I have from Costco. You will see Evernote automatically framing in your receipt. When things are focused and aligned take the picture. If the receipt is too long to fit in one frame capture the remains portion of the receipt with another image. Once you have everything captured, hit Save.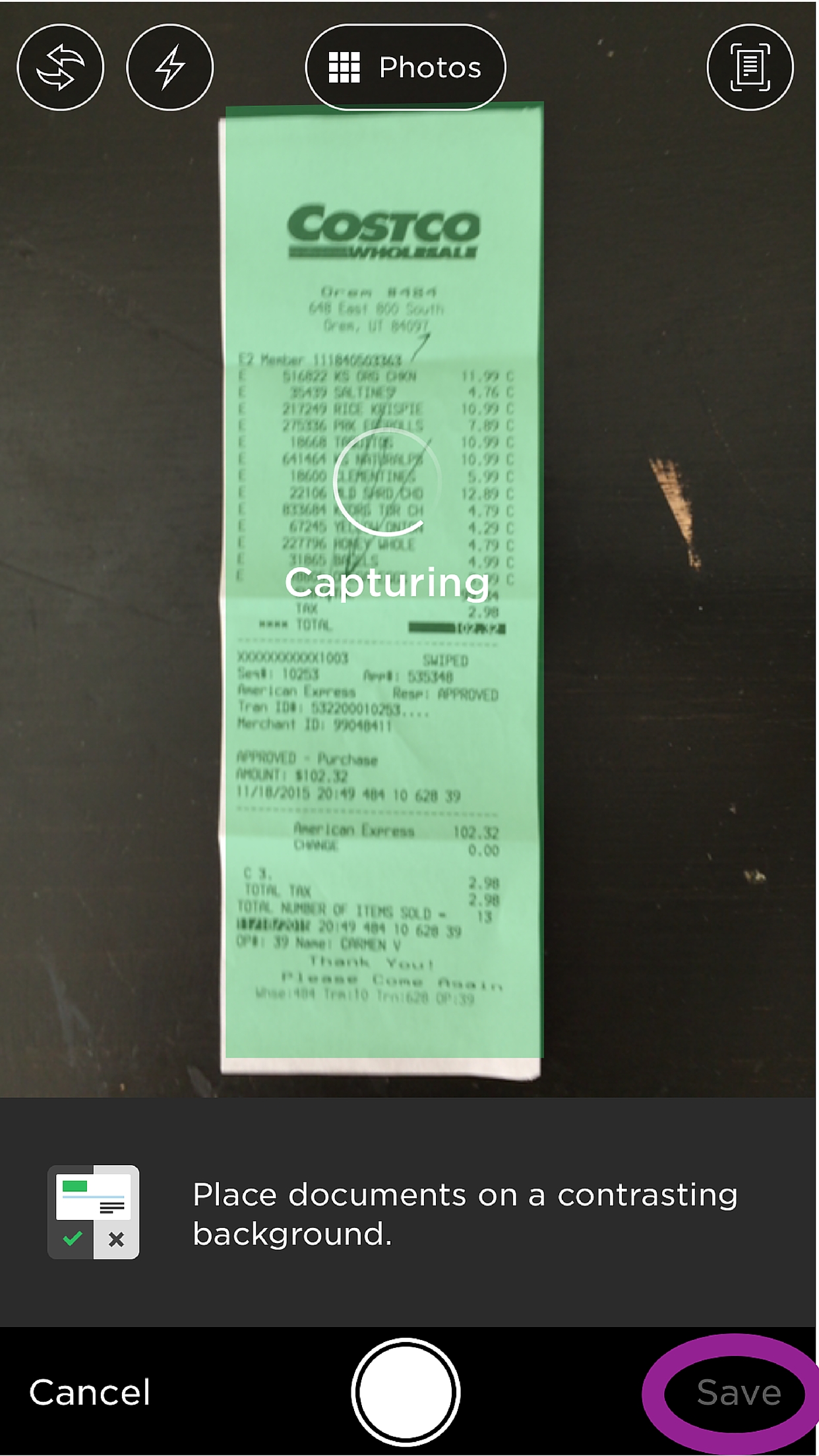 That will open a new note and the image(s) of your receipt will appear in the note's contents.
Titling & Organizing the Notes
I use the following outline to title my receipt notes:
Year-Mo – Purchase Location
For the receipt I showed scanning above I would title the note:
I use this titling structure because, when notes are sorted by title, all of my receipts will be organized chronologically by year and then by month. It makes it really easy to find and reference receipts.
And there you are! With just a few simple steps, the receipt is now digital and organized in a wonderful and simple system.
Viewing & Searching Receipts
When you need to find a receipt use Evernote's search function to easily find information. Evernote will search the title and the text in the actual receipt.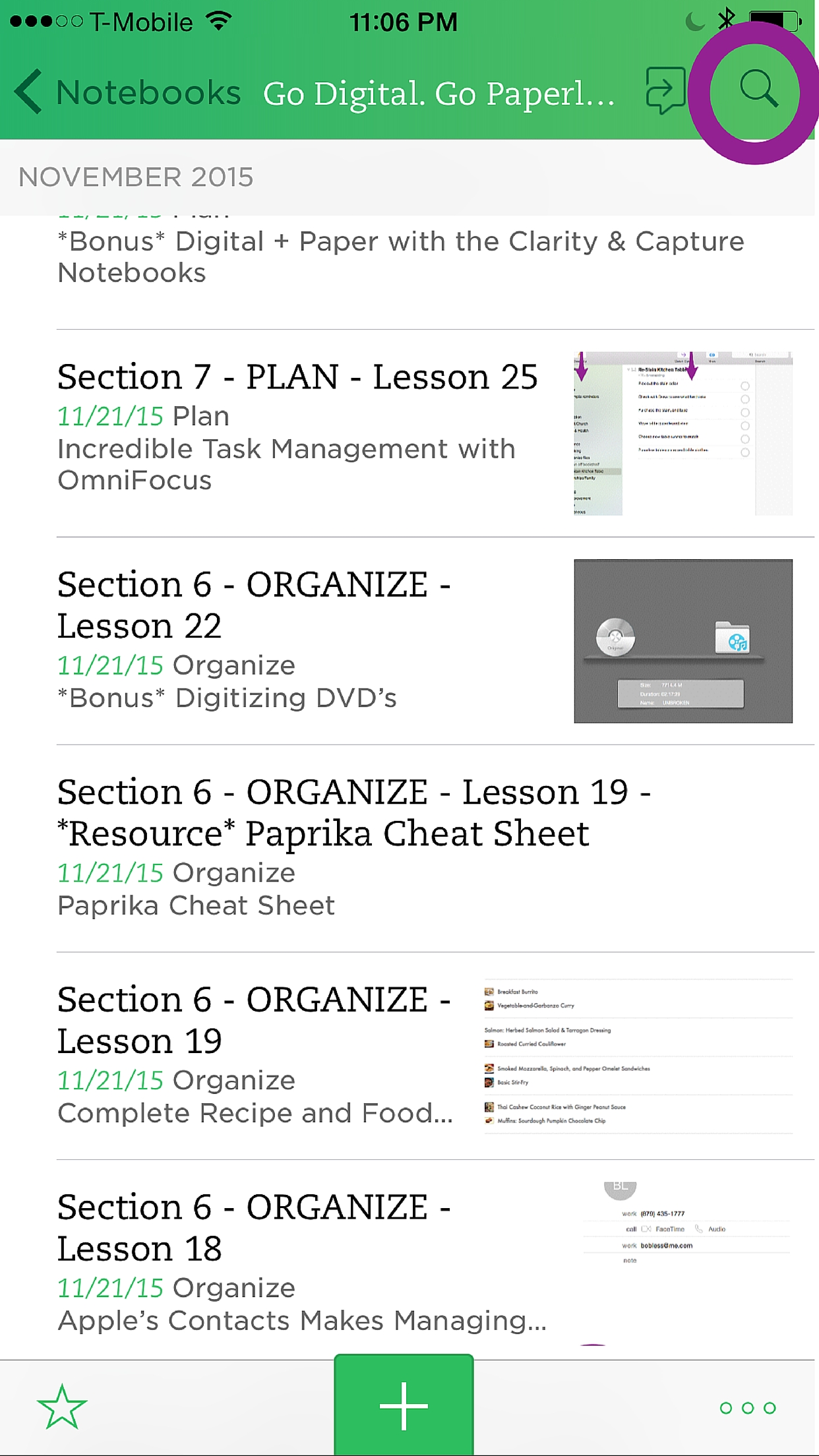 To view your receipts organized chronologically, navigate to the notebook that houses your receipts. On your desktop, select the icon in the top menu of the note view section.
Then scroll down and select Sort by > Title.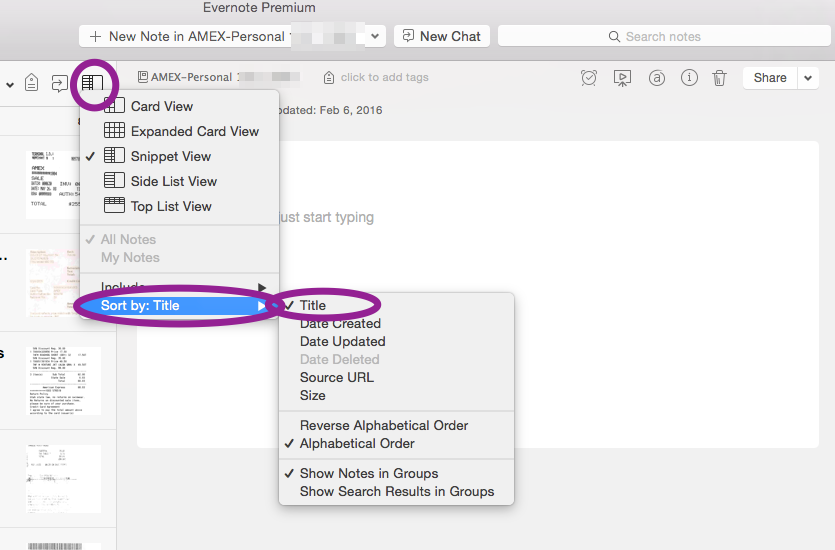 On your phone select the icon in the bottom right corner.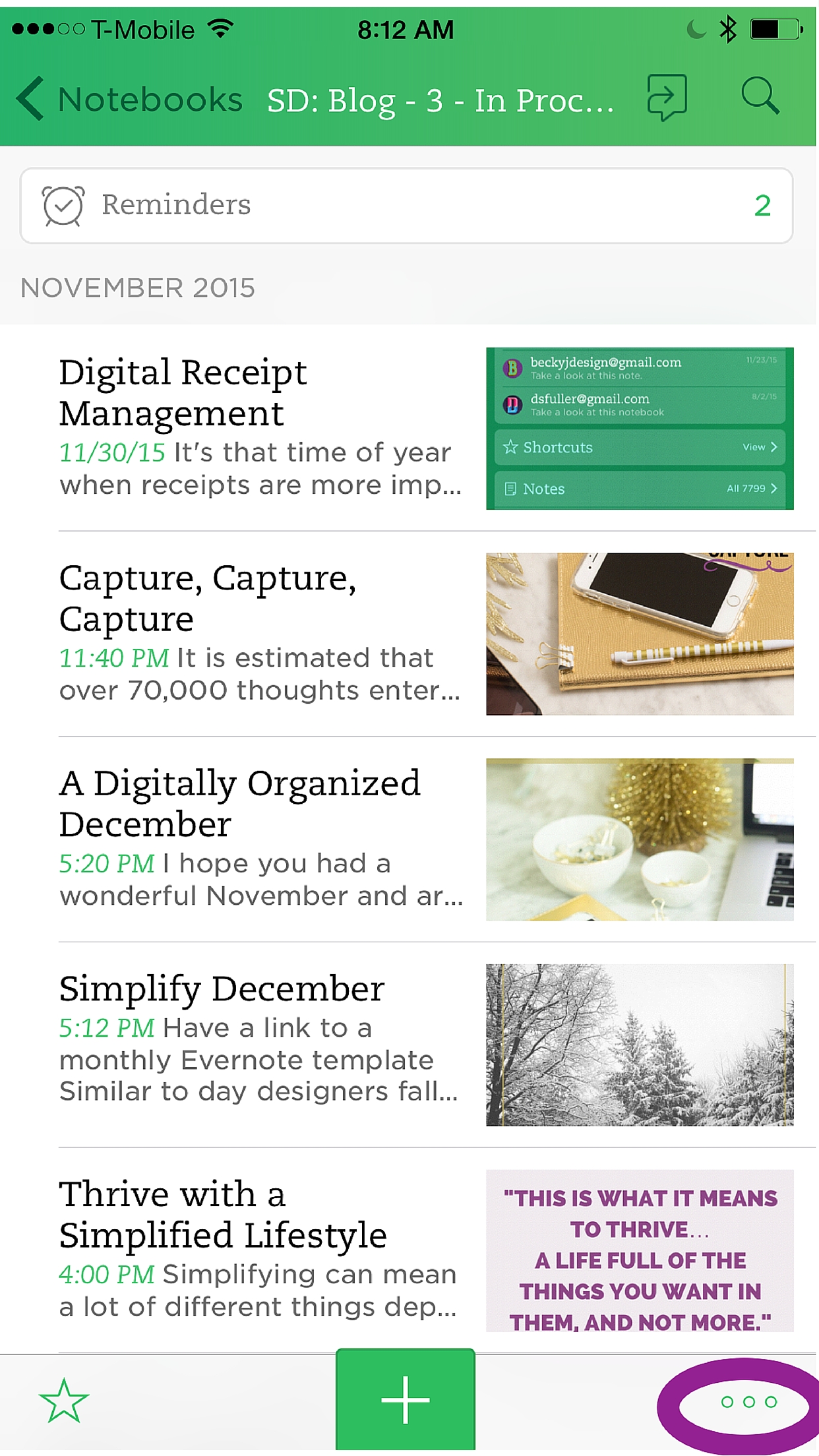 Then select Title. Your receipts will now show up organized first by year and then by month.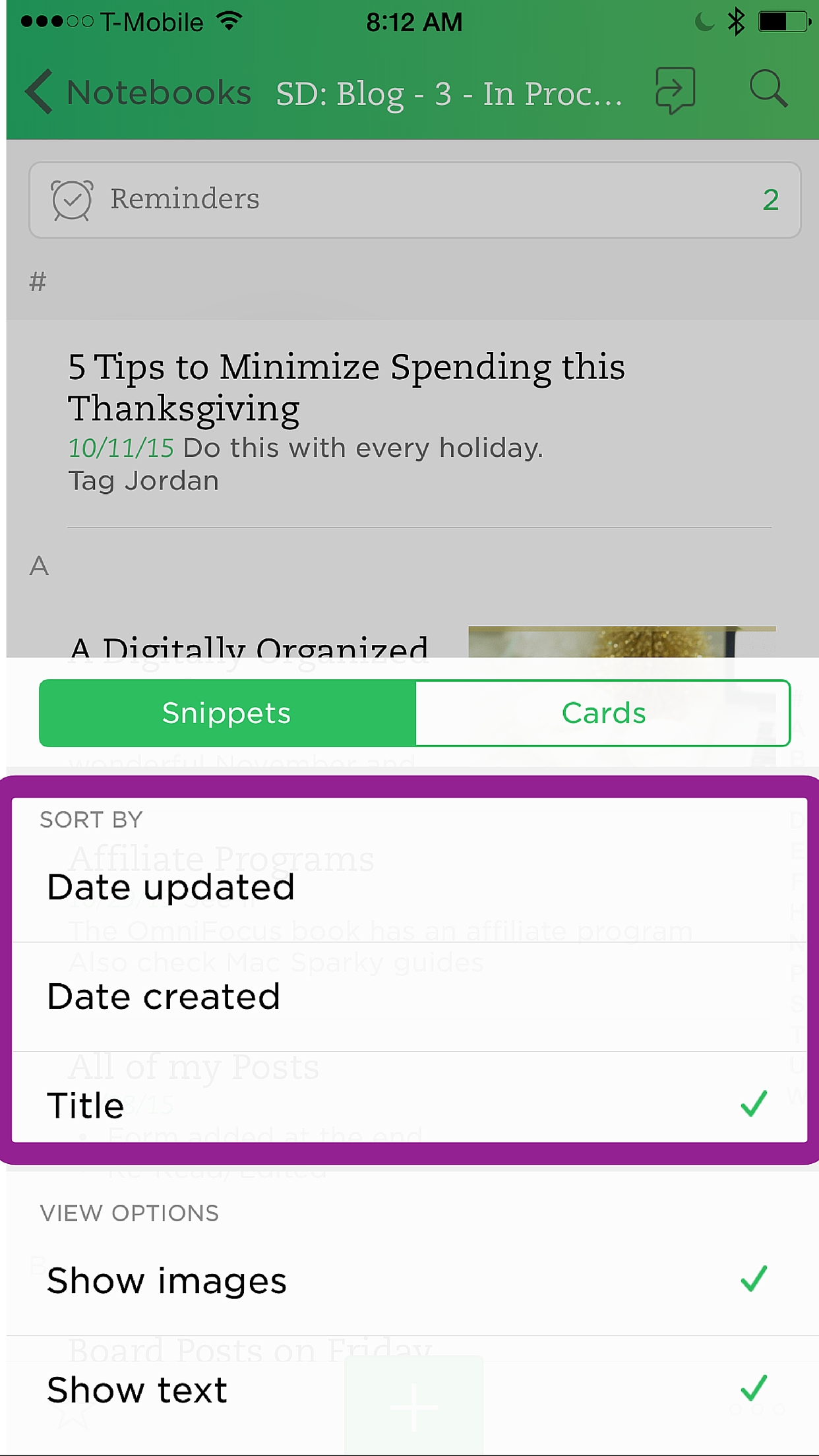 You can easily go back and switch to viewing notes by date updated or date created by following the same steps and selecting your desired viewing option.
Returns & Exchanges
I have been using this organization method for years and have never had a problem returning with a receipt scanned into my phone; however, I can't promise that all stores will be okay with this method. If you're concerned just called the store and ask them.
Online Purchases
Use this same organization system for receipts that are already digital. When you purchase something online, take a screen shot (see how to do that here) and then file that image away in the notebook for that card/account and title it using the same methods.
Note: Offline Notebooks
Evernote is a cloud based service which means that information is seamlessly synced between all of the devices where you have the Evernote app installed. The information is stored locally on your computer which means you can access the information even if you're not online. On mobile devices however, information can only be accessed if you are online. With a premium account, you can set up offline notebooks to have access to the information all of the time. (See how to do that here). If you're using the free account just take into account that you'll need to be online to pull of the receipt in the store. If you know that you won't have internet in a store then just save the image of your receipt directly to your phone before going to the store.
Utilize your Inbox
I don't always have time to capture a receipt right after a purchase. On these occasions my recipiet goes into my inbox to be processed later. Read more about Inboxes here. Following my suggested routine, I process all papers in my Inbox on Friday and scan on Saturdays.
Do it All on Your Phone
If you want a step-by-step guide setting up Evernote and scanning in your receipts all right on your phone then check out my guest post over at Fun Cheap or Free or at I Heart Planners.
---
Get Digitally Organized
Do you have any tips or tricks for keeping receipts organized? This simple and easy way to digitize receipts has made my life so much easier and more organized! If you're looking for more ways to get digitally organized subscribe to my free email course below. You'll get 7 emails for 7 days with actionable strategies for creating a life digitally organized.