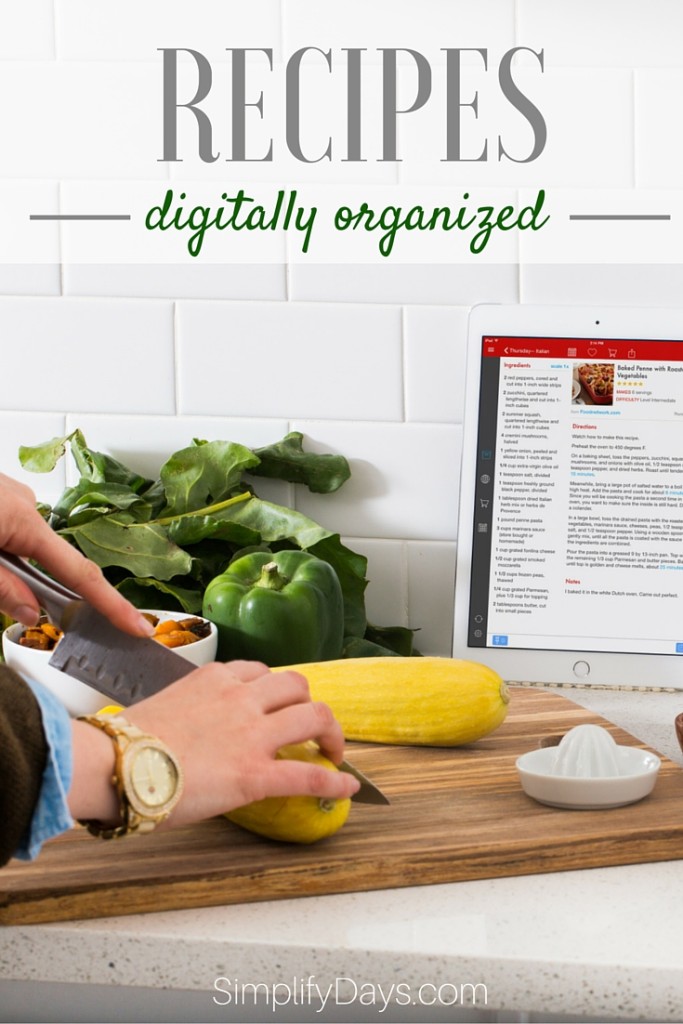 As you are probably already aware, the Information Age has created a lot of wonderful opportunities as well as some unique struggles. Overwhelm, stress and fatigue are all reasons that our lives need to be simplified. Modern day life puts a lot of demands on our time, emotions and physical well-being. There has never been a time when people have:
Accumulated so many personal belongings
Had access to so much data and information
Been bombarded with constant streams of demands and persuasions
Had such a wide array of options available — in nearly every aspect of our lives
The Problem: Information Overload
Cuisine is an area that can be particularly overwhelming.
Go back just one hundred years in time and you would find a local cuisine specific to each geographic location in the world. Cuisine was dependent on local crops, food availability, the season and tradition. For most places this severally limited what was available to cook and eat. Most communities had their traditional meals and that's what was cooked over and over again. Cooks and homemakers learned a dozen or so meals when they were young and that's what they cooked their whole life. In my travels to other developing countries, this is still how a significant portion of the world functions.
In America and most developed countries, this is certainly not the case. Trust me, I'm not complaining … just illustrating a point. I love that I can enjoy all major world cuisines is just one week. Fresh spring rolls on Monday, enchiladas on Tuesday, chowder on Wednesday, creamy fettuccine on Thursday, curry on Friday, salmon on Saturday and stir-fry on Sunday. Yum! However, with this abundance of availability comes it's own unique challenges.
Just looking at the spice aisle in the grocery store can be overwhelming, let alone the whole grocery store. Then take into account all of the recipes you've saved on Pinterest, bookmarked in cookbooks, collected in binders, saved from blogs and websites, and torn out of magazines. This is a lot of information! It's especially taxing on our minds if things are not in a trusting and functioning system. When these are all floating around in different areas it usually creates:
Physical clutter
Loss of time
Mental clutter
Frustration
Loss of money
An inability to accomplish projects
An inability to focus on the most important things
The Solution: Digital Organization
Using a digital system is the most effective way to create the perfect (or almost perfect :)) system for recipe and food management.
---
The Benefits of A Digital Recipe Collection
I love having my recipes digitally organized for many reasons. Here are just a few:
Everything in One Location
All of my recipes are in one single location, my food management app. When I'm meal planning I don't have to search around in cookbooks, online accounts and magazines to figure out what I'll make for the week. I just scroll through my recipes and select what I'll be cooking that week.
Always with Me
Whether I'm at home, at my parents or traveling aboard I can always easily access my recipe collection.
Customizable
Everyone has their own unique tastes. Digital recipes makes it very easy to adjust ingredients or cooking directions for mine and my families personal liking.
Groceries Made Easy
With one click I can add all the groceries needed for the week to my grocery list. When I'm at the store, my categorized grocery list helps me move through the grocery store quickly.
Sharing Made Easy
Sometimes I make grocery shopping really easy by sending the list to my husband. =) With one click I can email or text him what we need. I can also easily share any of my recipes with friends or family who like something that I made.
Ease of Cooking w/ Interactive Recipes
When I'm cooking I can easily scale the ingredients if I need a larger batch. I can also cross off ingredients and directions as I go making sure I don't forget anything.
A Clean Home and Kitchen
One of the best things about digital recipes is a clean and organized space. There are no cookbooks or magazines cluttering up my living room or kitchen.
More Time and Clarity
Now for THE BEST PART. With everything in a trusted, organized and simple system my mind is able to relax.
---
Ready to Get Digitally Organized?
So what do you think? Are you ready to ditch the cookbook binders and get your recipes digitally organized? You've come to the right place! My favorite and, in my opinion, the best way to keep your recipes digitally organized is with a wonderful food management app called Paprika.
I use the Paprika Recipe Manager app to keep my recipes and life digitally organized. Are you new to Paprika?
Get the Paprika app here:
If you're looking for ways to get completely digitally organized (including creating a fully digital kitchen) you may be interested in my online course: Go Digital. Go Paperless. LIVE Organized. There are 31 very detailed lessons with actionable strategies for creating a life digitally organized. If you're brand new to the idea of going digital and are toying around with the idea, sign up below for my completely free email course: Simplify with a Life Digitally Organized. You'll get 7 emails for 7 days with actionable strategies for going digital and getting organized.