As part of the expert interviews that I conducted with the Go Digital. Go Paperless. Live Organized. course I was lucky enough to interview someone that I've admired for a long time. When I was first exploring the idea of minimalism I stumbled upon this TedTalk.
[embedyt] http://www.youtube.com/watch?v=L8YJtvHGeUU[/embedyt]
I love watching this TedTalk today just as much as I did years ago. Whenever I'm talking with someone who is brand new to the idea of "less is more" I show them this video. I have also been a long time subscriber to LifeEdited's weekly emails, a company that Graham Hill founded. It has inspirational advice and tutorials for small space and sustainable living. (See my Pinterest board here for more small space living ideas).
So when I went about gathering names for my interviews, Graham was on my list but I thought it was a long shot for him to agree to do the interview. I was happily surprised when he readily agreed. One of the biggest things that stood out to me from the interview is his perspective on how minimalism is about finding what works for you. It's not about having only a certain number of clothes, having a stark white apartment or certain complicated rules. Graham explained minimalism as simply focusing on the important, he said:
This is not a one-size-fits all definition. For a serious angler, a fishing rod is completely necessary, but for most it is not. It's all about filling our lives with important things–whether those things are a possession, a relationship, a hobby, whatever–and removing that which detracts from those important things.
Here are a few more of my favorite quotes from the interview. Feel free to share them to inspire others to live a life with less stuff and more meaning.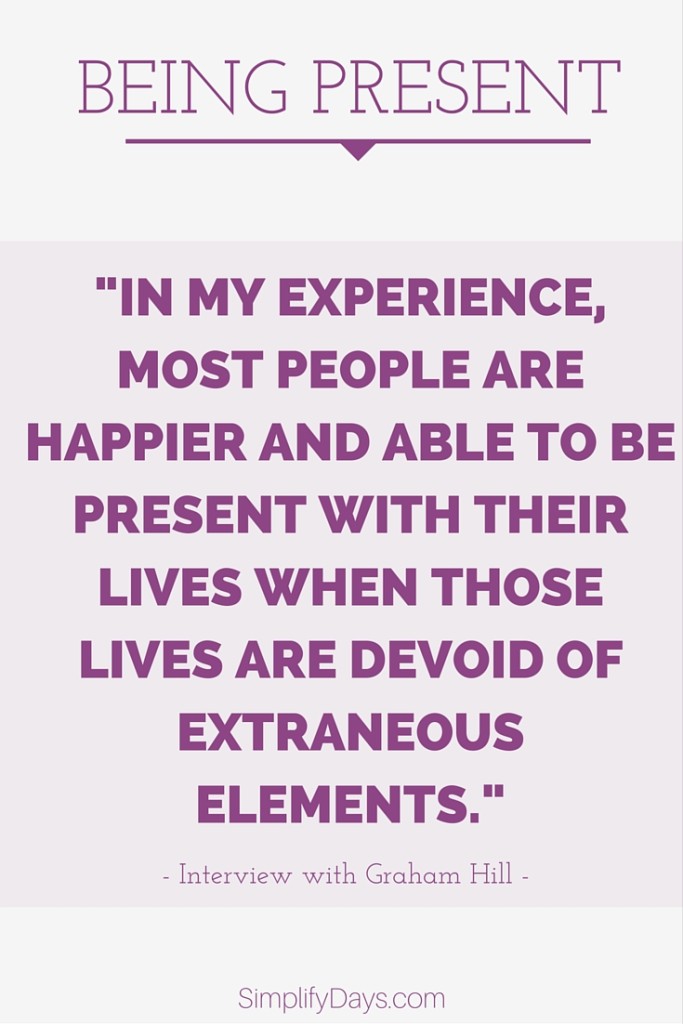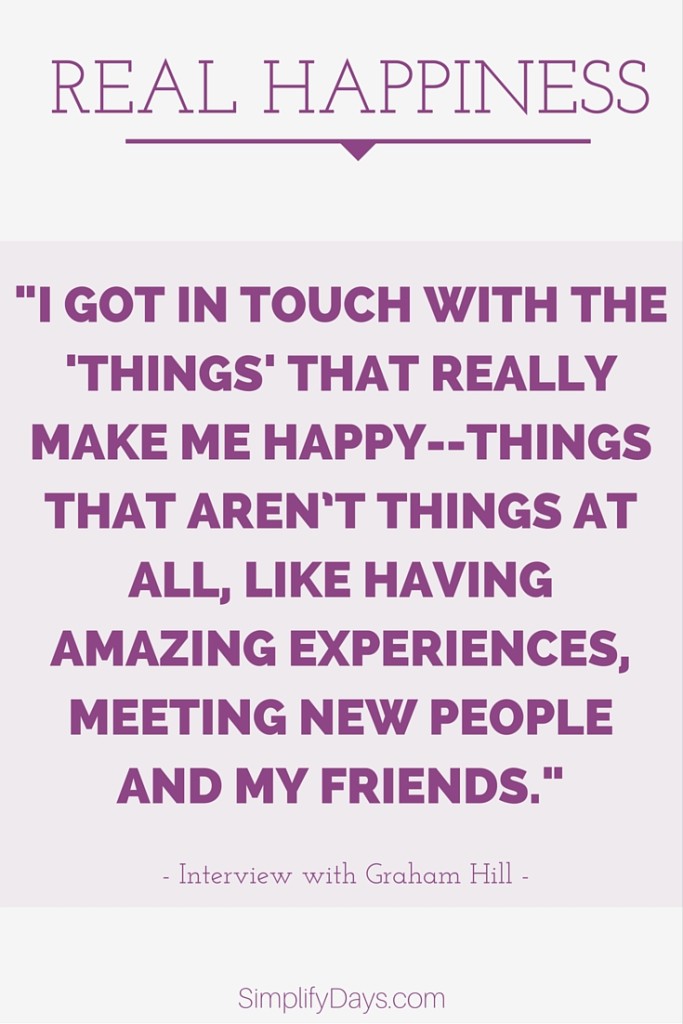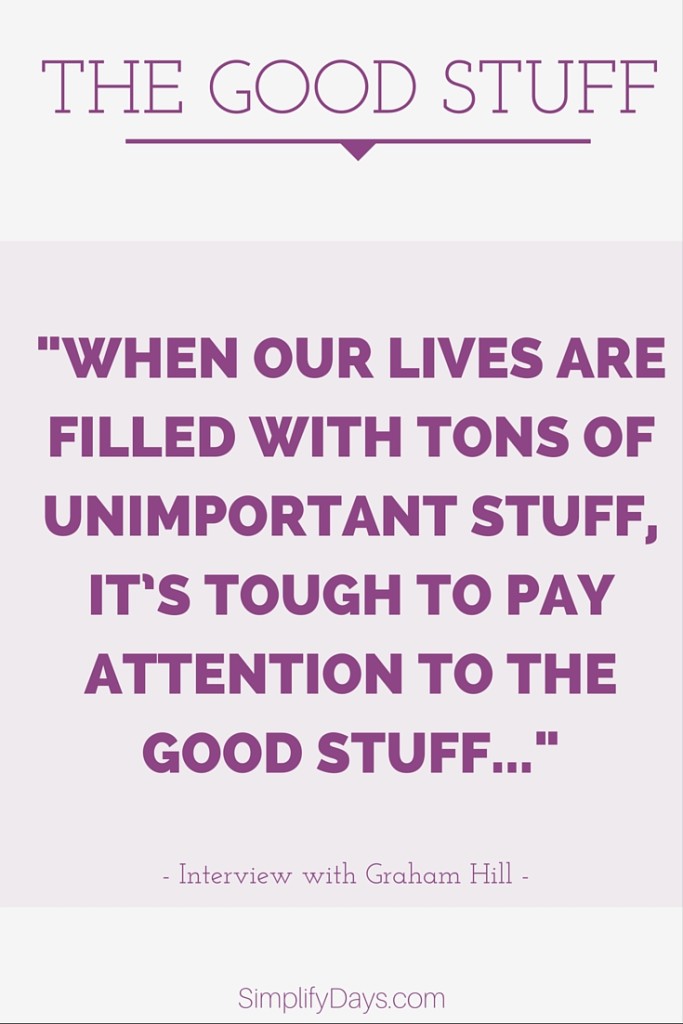 ---
More on Minimizing
If you want to enjoy the whole interview, then check out the course and all of the expert interviews here. If you're ready to simplify then you may be interested in my free email course: Simplify with a Life Digitally Organized. Digital organization has helped so much in our simplifying and minimizing journey! We were able to get rid of boxes and boxes of stuff that is now neatly organized on our computer. Join the course below and you'll get 7 emails for 7 days with actionable strategies for creating a life simplified and digitally organized.