Grab your free packing list template below.

Traveling. Oh how I love traveling! There's something amazing about being in a totally new place with new smells, new people, a different language and so much to explore and experience. I think that true traveling causes us to question all of our basic beliefs and societal norms. It's amazing what a new place can do to the brain and the soul. I've been lucky enough to live and work in orphanages in Ecuador, backpack the Inca Trail in Peru, stay with Indigenous tribes in the rainforests of the Darian Gap and hike the rice patty fields of Vietnam to name a few. There I go the more I realize how much there is to see. I dream of backpacking throughout the world. (You can see all of my wanderlusting on Pinterest.)
I think one of the reasons that I love traveling so much is that it can truly bring us back to the basics. Drew and I typically travel with a single backpack so we can easily hop on and off of trains, stay in hostels, hike and explore. With limited belonging, communication and distractions we really get to experience and enjoy life … right in the moment.
Aside from our grand adventures we also live in the incredibly beautiful state of Utah and hit the road as much as possible. We can head north to the towering mountains in Idaho and world renowned national parks in Wyoming. Or we can head south for the famous red desserts of Utah.
From the big to the small every trip goes much smoother with a little advanced planning. Something that helps me plan our adventures is of course my favorite organization app Evernote. Something really simple that I keep in Evernote is a packing template to plan out all of our essentials items prior to a trip, and to make sure everything is ready to go before heading out the door. This is a template that I have used over and over again. I'd love for you to use this template to plan out your next adventure! (You can snag it for free below).
If you're brand new to Evernote you can:
---
Using the Digital Packing Template
Here are a few tips for fully utilizing the template:
Sections: The template is broken up into 4 main sections.

First are the trip details. Make sure you check the weather at your destination and have a tentative plan for your activities prior to writing out your packing list. Figuring out the trip details will first will help you figure out what to pack.
Next is your personal packing list. Write down all of your personal items needed for the trip.
Then you'll find a family packing list. This are traveling essentials like chargers, passports, confirmations, snacks, backpacks, iPad etc.
Lastly there's a specific section for your kids packing list. If you have more than one child just copy and paste this section for each child. Then detail all the personal items needed for that child.

Pre-Filled: Consider having a partially pre-filled out template for your frequent adventures. If you're a camper then a ready-to-go camping template is a great idea! Then you can just adjust some of the details for that individual trip.
Start Early: Start your packing list early! As soon as you schedule a trip copy the packing template, re-title it with your trip name and place it in an applicable notebook. Then, as thoughts come to you for the upcoming trip, you have a designated location to easily place the thought. Plus you'll be less likely to forget items since you'll have plenty of time to brainstorm beforehand.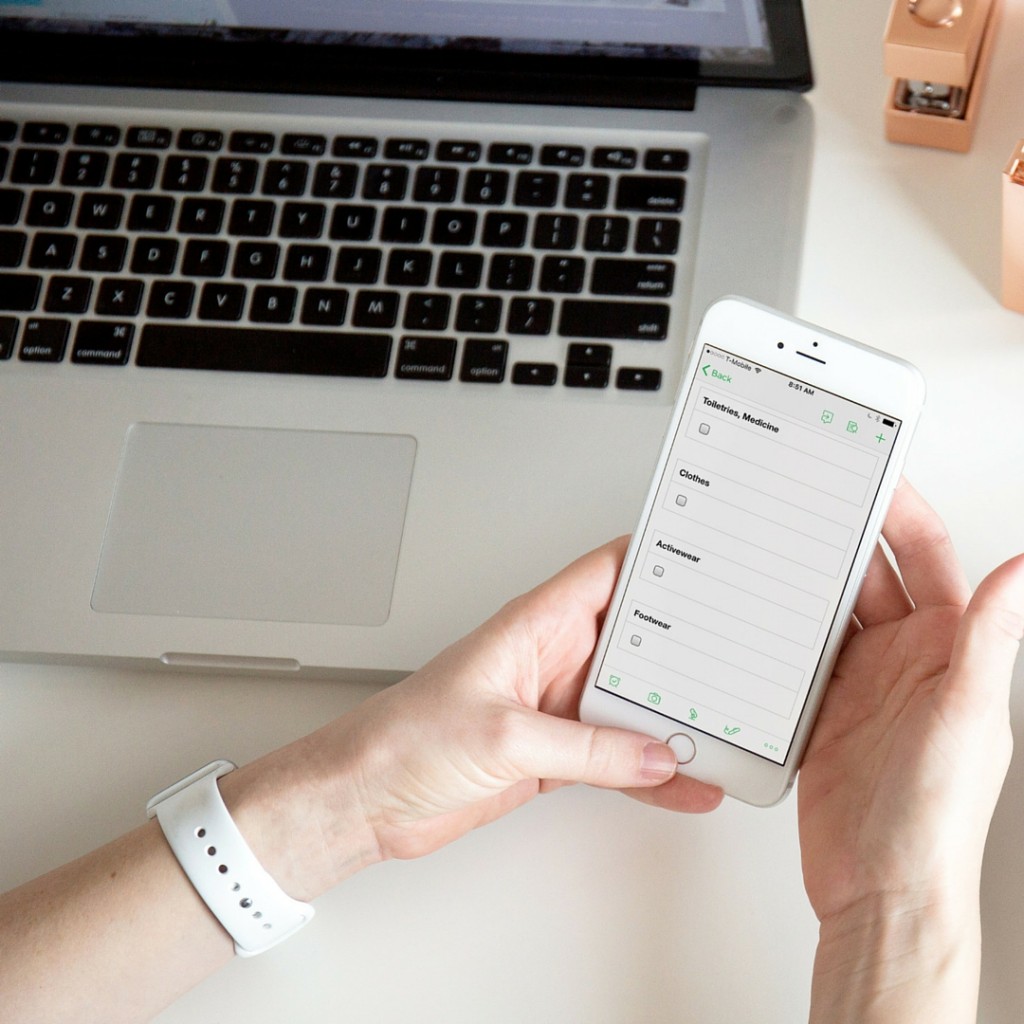 ---
Get Your Free Packing Template
So here you go! I hope you and enjoy the template. And don't forget to tell me where you're going so that I can either give some traveling tips if I've been there or add your destination to my bucket list and ask you for travel tips if I haven't. 😉 Happy traveling!
— Learn how to use this digital template in Evernote with the following video. —