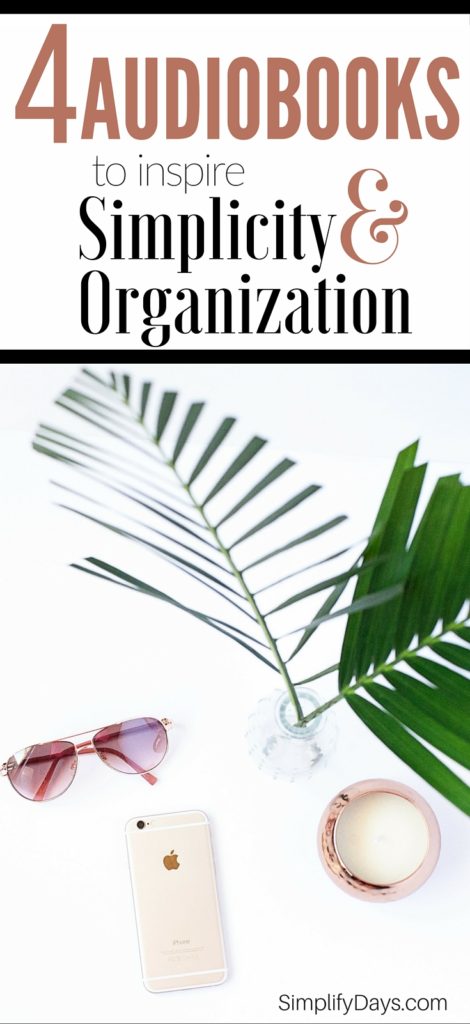 Reading is such a great way to the open the gates to new worlds and explore other cultures, to learn new skills and to master talents. One simple way that I easily integrate continued reading into my routine is with audiobooks. Audiobooks allow me to continue "reading" while I'm on a run, traveling, doing the dishes or driving. Listening while I'm completing other tasks is the perfect and easy way to continue lifelong learning.
My favorite resource for audiobooks is Audible. Audible is an Amazon company that features thousands of amazing books. You can buy them one-by-one or you can sign up for one of their membership plans for discounted books and special promotions. And guess what? You can get two audiobooks from Audible completely for free! All you have to do is sign up for their free 30 day trial. This is a great way to test audiobooks if you've never listened to them. You can learn more about getting two audiobooks for free right here.
I've been listening to audiobooks for years and am amazed looking back by how many books I've been able to enjoy simply by pressing play and listening. With Audible, I'm able to easily get through 1-2 books per month. I love being able to read all the latest as well as the classics and everything in between!
---
Audiobook Recommendations: 4 Books to Inspire Simplicity & Organization
I frequently have others ask me what my favorite audiobook is. It's impossible to choose a single book! If you're looking for some good book recommendations then here are 4 great books all fitting along the four key areas for simplifying life (minimize, digitize, organize, prioritize).

Minimize
The Power of Less by Leo Babauta
Learn how to eliminate the unnecessary so you can focus on what truly matters. Leo will teach you how.
Digitize
The Organized Mind by Daniel J Levitin
This isn't a how-to guide on digitizing but more of a critical look at the Information Age and why external systems for our brain are so important. In our day and age the best external systems are digital. Listen to this book and learn about the importance of brain extensions.
Organize
UnStuff Your Life by Andrew J Mellon
A home for everything and everything in it's place. Andrew will teach you all of the secrets for creating an organized life where nothing gets misplaced.
Prioritize
The Power of Habit by Charles Duhigg
This is actually one of my top 5 favorite books of all time! It's the perfect guide for learning how to build healthy habits around your priorities and life focus.
Snag your two free audiobooks here and start listening today. I think you'll be amazed by how much "reading" you can accomplish with your headphones. 😉 Let me know if you need any more audiobook recommendations and don't forget to tell me about the great books that you've listened too. I'd love to hear about any recommendations that you have.
---
Simplify Your Days
Are you interested in learning more about the four steps for simplifying? Learn all about minimizing, digitizing, organizing and prioritizing your life in the SimpleGram newsletter. The SimpleGram is the perfect resource for learning how to simplify your days. Join below and you'll be welcomed to the SimpleGram family immediately. I can't wait to have you join us!