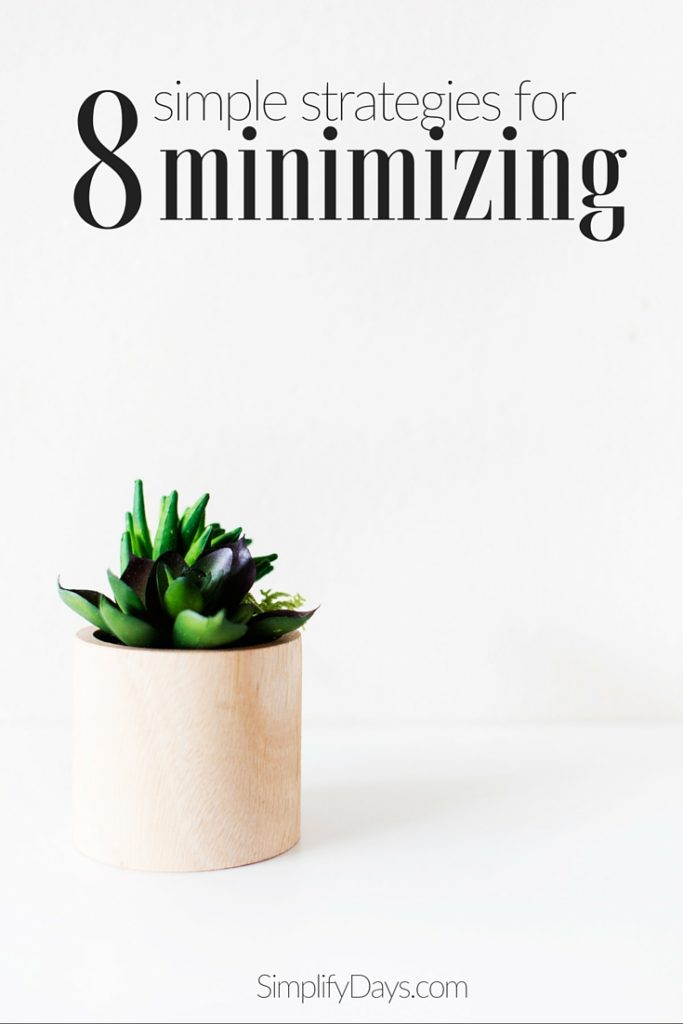 Spring has officially sprung and summer is just around the corner! I'm looking forward to lots of road trips, exploring and long summer nights. Spring here in Utah is famous for it's volatile weather. Sometimes I'm adjusting my outfit numerous times a day to account for the swift changes in weather. We can go from 80 degrees one day to snowing the next day.
With a toddler, we drop everything on the warm days and get outside! I'm never quite sure how long the nice weather will last so we soak it up by exploring as much as possible when it's sunny and nice. Then, on the cold rainy or snowy days we're usually inside and in full spring cleaning mode. I think the renewed earth full of new spring life kicks us into spring cleaning to make our homes look just as renewed as the earth.
Do you want to know the secret for successful cleaning and organizing? First, MINIMIZE. The biggest problem that I used to make with spring cleaning (and cleaning in general) was to just organize. I would organize boxes and boxes of things even though we hadn't even used the stuff in the boxes. If you're in spring cleaning mode, first purge and then organize.
I recently asked a group of fellow bloggers to share their best tips and strategies for minimizing and living a life with less stuff. Below you'll find 8 blog posts with strategies from simplifying the closet to having a full 10 day de-clutter-a-thon. If you find something you like, just click on the link to visit the full post.
How Does Clutter Affect Your Children?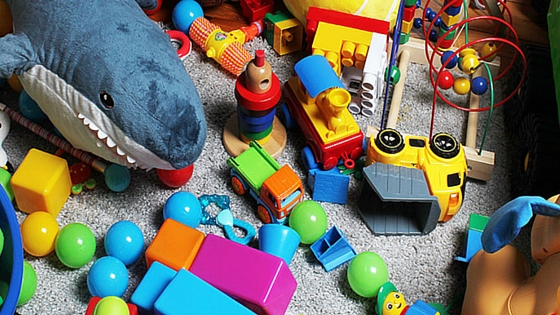 No one likes clutter but have you ever thought about how clutter is affecting your children? Adrian shares some great perspectives on how clutter affects kids and offers some great solutions for purging, minimizing and organizing to keep a clutter-free home. Learn How Clutter Affects Your Children right here.
Reflections on My No-Spend Lent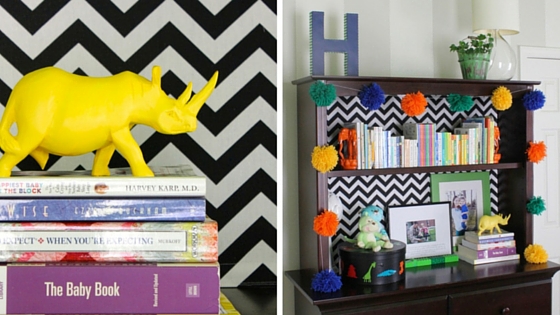 Have you ever gone 40 days without shopping? Megan did just that and shares the 4 wonderful lessons that she learned from her experience of no shopping. Read her story right here.
What to Do When Keeping Up With All Your Kid's Laundry Becomes Too Overwhelming!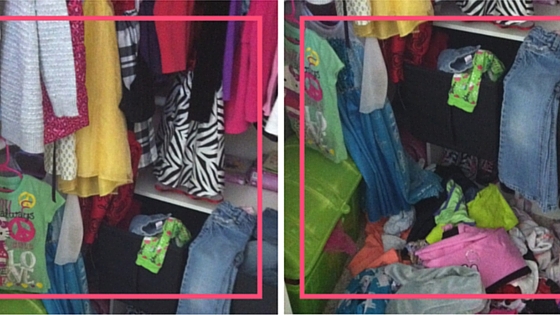 It can be easy to feel overwhelmed with all of the tasks and chores that comes with having kiddos in the home. When it comes to getting overwhelmed with laundry, Julia has the best solution I've seen. Her secret to dealing with less laundry is to first minimize all closets in the home! Read about the limits she's set for her kids closets and how it's helped her and her family to simplify.
This One Question Could Help you Simplify Your Wardrobe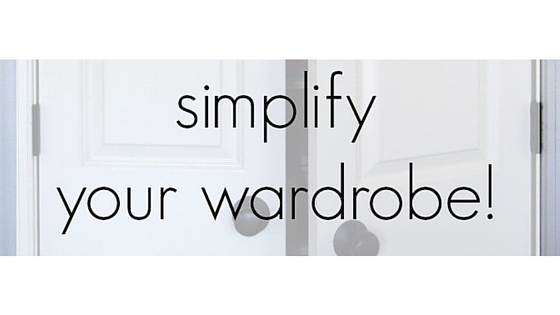 If you're interested in purging your own closet after your kids closets, then check out Elizabeth's guide for making sure that you love every piece in your wardrobe.
Always Keep Donation Boxes in Your Home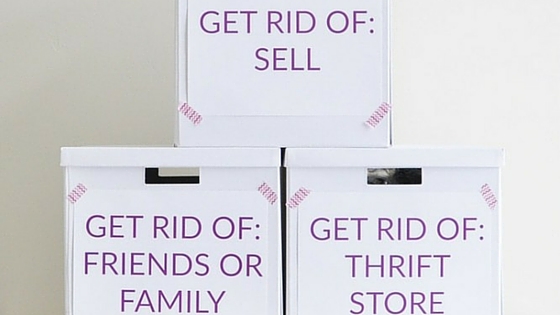 No matter how hard you try to reduce the stuff coming into your home there are frequently things that are no longer useful or needed. To take care of these items quickly and easily, read my tips for always keeping donation boxes in your home right here.
How to Have a De-Clutter-a-thon. (Only 15-30 minutes per day!)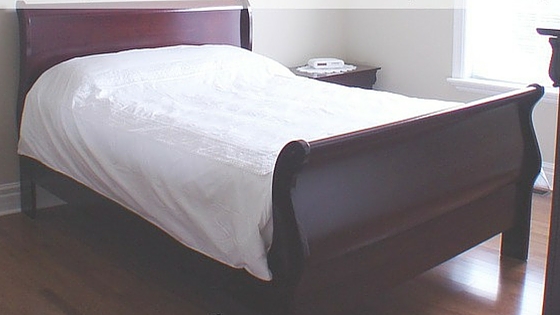 Have you ever had a de-clutter-a-thon? It's amazing how much can be accomplished with just little bit every day. Read Laura's guide to prevent getting overwhelming with decluttering by taking things one day at a time.
The Secrets to an Organized Home Office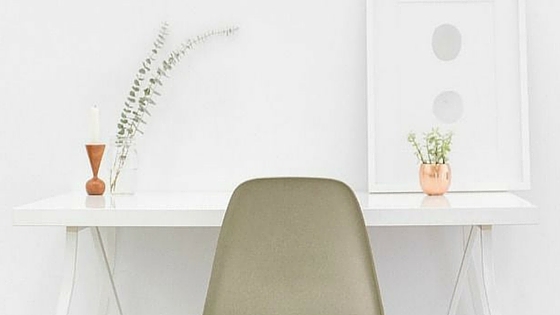 The office can easily be a place for pile up and overwhelm. I love Rachel's tips for making this space more functional. Want to know her first step? Minimize and declutter. Check out her other great tips for an organized home office right here.
Simplify with a Life Digitally Organized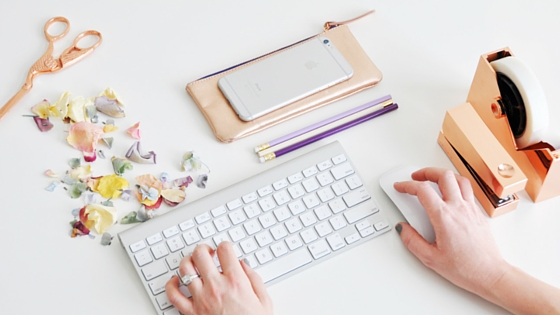 The single greatest thing that has helped me to minimize and simplify is going digital. By learning how to digitize my stuff I was able to get rid of boxes and boxes of paper work, files, manuals, receipts, books and more. If you're interested in getting rid of your physical stuff by digitizing it, them join me in my free email course: Simplify with a Life Digitally Organized. You'll receive 7 email for 7 days with specific and actionable strategies for cutting the clutter and going digital.
Your Tips
What are your best strategies for minimizing? Just comment below to share; I'd love to hear what helps you get rid of what you don't need to focus more on the things that truly matter to you.