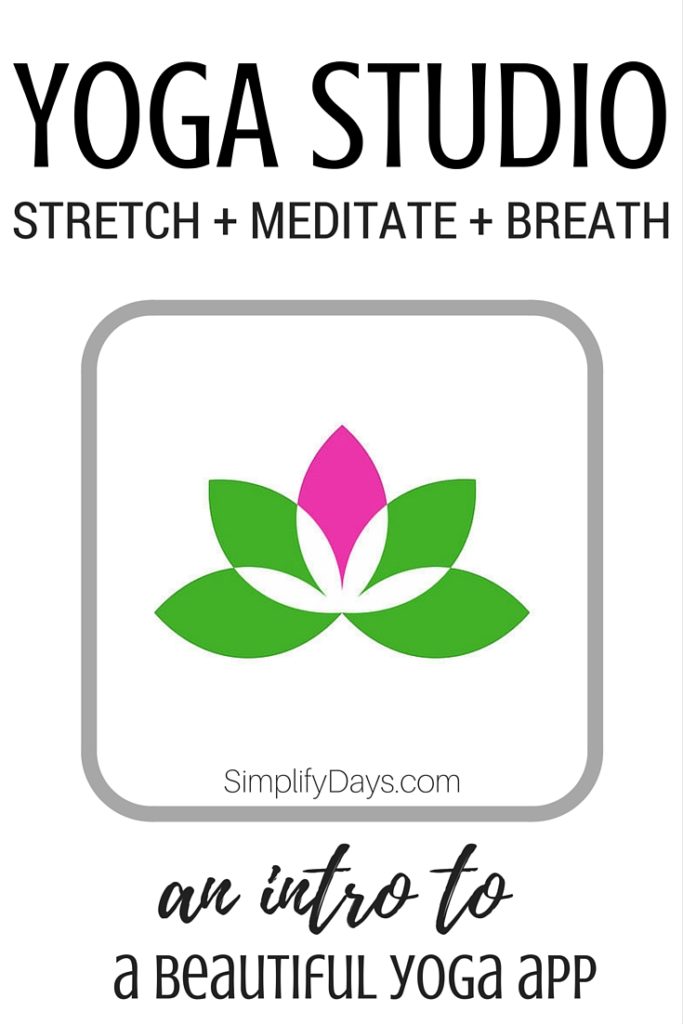 Years ago when I first discovered yoga, I found a beautiful boutique yoga studio in my town. I invested in an annual unlimited pass to learn from instructors and gain energy from classes.
When I was pregnant I worked with a close friend who is an amazing yoga instructor. He was kind enough to do weekly private pre-natal yoga classes with me. He taught me how to continue practicing daily yoga with my growing belly.
Looking back I think how lovely it was to spend hours a week at a yoga studio. Now that I'm a mom, running to a yoga studio everyday just isn't practical. While I still love the energy of a studio, I've learned to adapt my daily yoga practice to better suite my current family lifestyle.
At first, I just did yoga myself, moving through sequences and poses as I remembered from classes or things that my body needed. However, I felt like I just kept doing the exact same practice and wasn't growing much. I searched for some solutions and came across an app called Yoga Studio. At first, I was hesitate to have a yoga app. I felt it was somewhat taking away from the essence of yoga. But I thought, It's only a couple of bucks I'll download it and give it a try. Years later, I view Yoga Studio as one of my best purchase decisions.
Yoga on your Mobile Device
Yoga Studio allows me to:
Practice yoga anywhere: at home, while traveling or when I'm staying at my parents
Complete a class that fits my schedule: whether I have 15 minutes or a full hour I can get yoga in every day
Choose a class that's right for my body: sometimes I need a good stretching a strengthening class and other times I just need to relax and clear my mind. I can choose the type of class that's best for my body on any given day and choose from beginner, intermediate or advanced classes
Build a totally costumized class: sometimes you just want your own thing! With just a few clicks I can build a completely customized class just for me.
If you're still wondering what it would be like to do a yoga classes from your mobile device you can test out one of Yoga Studio's classes right here.
I'd love to know what you think! Are you strictly a studio person or does digital yoga appeal to you? You can sang the Yoga Studio app:

Go Digital
If you're looking for more ways to simplify and streamline your life then you may be interested in my free email course: Simplify with a Life Digitally Organized. You'll receive 7 emails for 7 days with specific and actionable strategies for going digital and getting organized.