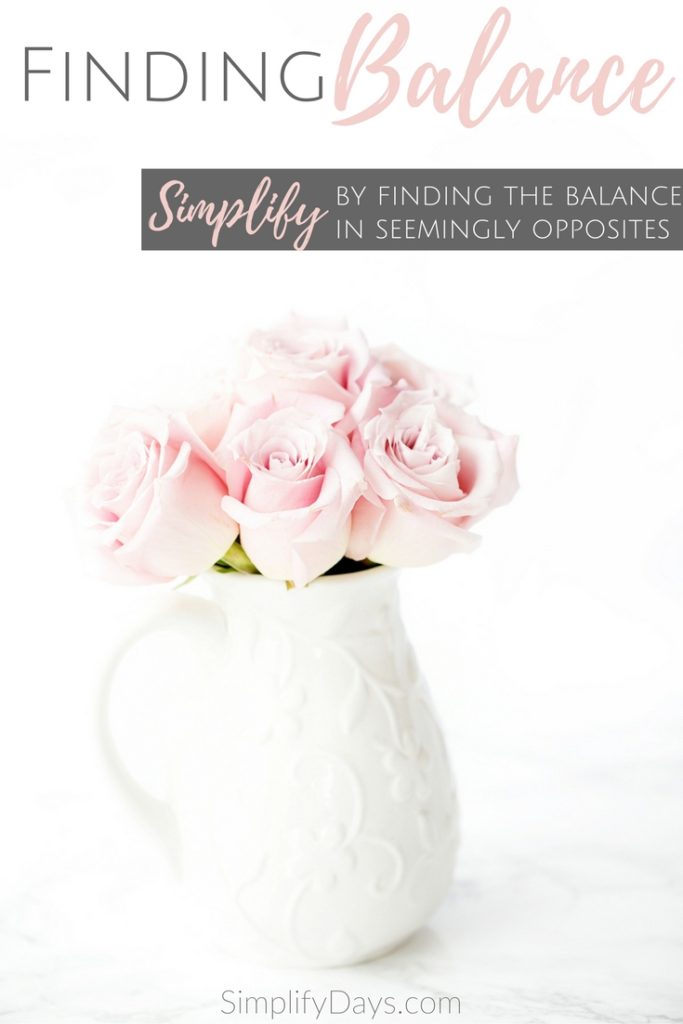 "Almost every wise saying has an opposite one, no less wise, to balance it." George Santayana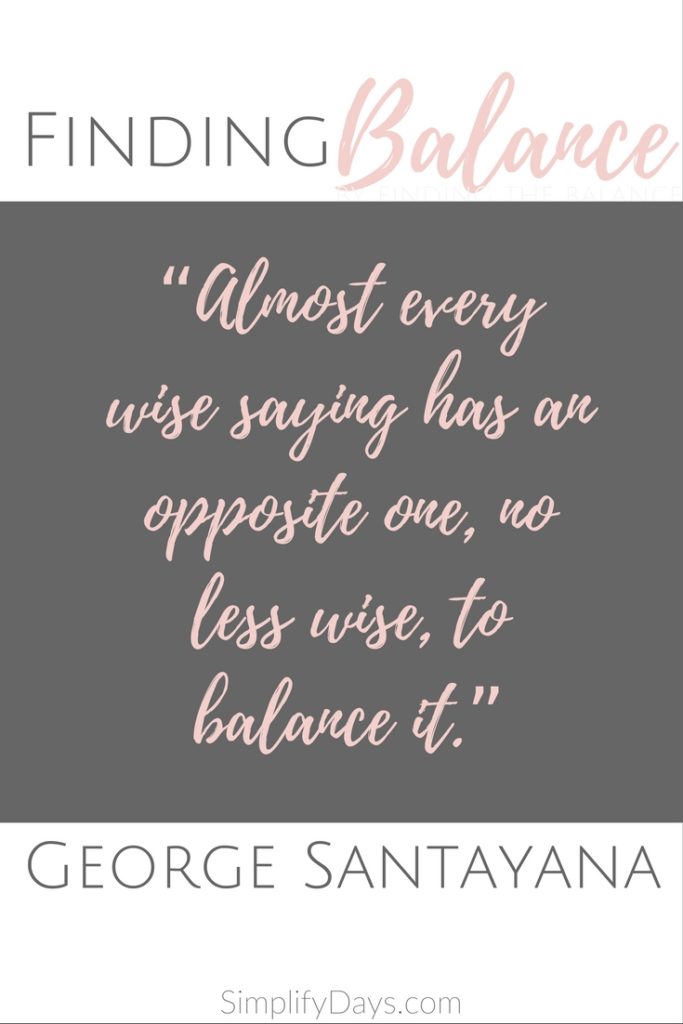 Do you ever feel torn between two different ideals or philosophies? In Western culture most books, blogs and talk shows are boiled down to a single point and the purpose of the work is to prove the opposite view or philosophy as inaccurate or inferior to the writer or speakers view.

Here are some seemingly opposing views that I often hear debated or one of the singular ideas promoted:
Hustle or Relax
Plan or Be Flexible
Put Others First or Practice Self-Care
Paperless or Paper
Simplify or Recognize Life's Complexity
Save or Splurge
Self-Sufficiency or Inter-dependence
Life is Chance or We Control our Destiny
Fairness or Competition
Conserve or Indulge
Do What You Love or Learn to Love Your Life
Strict Routines or Live in the Moment
Slow Living or Hard Working
One of the struggles I've had with writing blog posts and promoting ideals is there are two sides to the coin but it's not possible to explore the whole picture in a 1,000 word blog post or a 500 word newsletter.
So when I share a story like The Investment Banker and the Fisherman, it's not because I don't understand and appreciate the value of hard work, it's because I believe that the story sheds some needed perspective to our current culture of working without true vision, unneeded busyness, or lack of focus. I'm not trying promote a life of complete relaxation, I'm trying to bring some balance back to our hectic lifestyles.
Instead of one view or the other, oftentimes it's important to create a balance between seemingly opposite ideals, to see the value in both hard work and slow living and to find the right balance between the two.
As one modern philosopher, Neils Bohr, explains, "The opposite of a fact is falsehood, but the opposite of one profound truth may very well be another profound truth." The very ancient Asian philosophy of yin and yang explains how opposites can actually be complimentary and provide profound benefits to each other.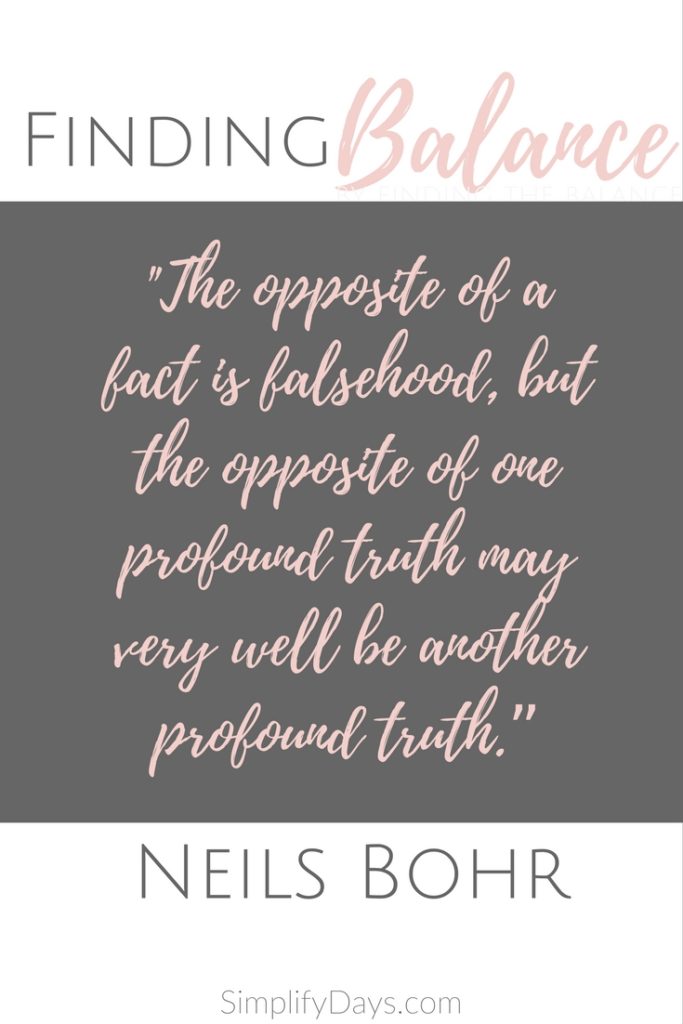 It can be easy to get so fixated on one view that we forget the value or truth of the opposing view. Here are three simple steps that help me in my quest to maintain balance and perspective:
Recognize What the Opposing View Is
When I read a book or hear an argument for a certain point of view it's important for me to recognize what the opposing view is or what the author is trying to disprove. Understanding the opposing view can give perspective and a full overview of the philosophy.
Try to Understand Why the Author/Speaker is Promoting That View
Does the author truly believe that their view point is an absolute truth and that the other view point is 100 percent false, or are they attempting to push back on common culture, bring balance back to our society and offer a view point that has been lost or forgotten?
Determine How the Different Ideals Apply to Your Life
If you're reading a book about Slow Living, it's probably because your current life is to overwhelming and hectic and you're trying to bring some balance back to your current lifestyle. It doesn't mean that hard work goes out the window. It means that you're striving to find a balance between these two seemingly opposite ideals.
Instead of getting so caught up in one specific idea or the other, for me, it's important to see the value and truth in seemingly opposite ideals. When I strive for that balance my life feels more in-sync, simple and enjoyable.
Where are you currently looking to balance? Is there an area in your life where the pendulum has swung too far and you're looking to bring things back to the middle? I'd love to hear from you in the comments below.
If you're looking for more ways to simplify and bring balance to your life then I'd love to have you join me in the SimpleGram family. The SimpleGram is a newsletter all about simplifying your days. Join below and get ready to simplify your life!