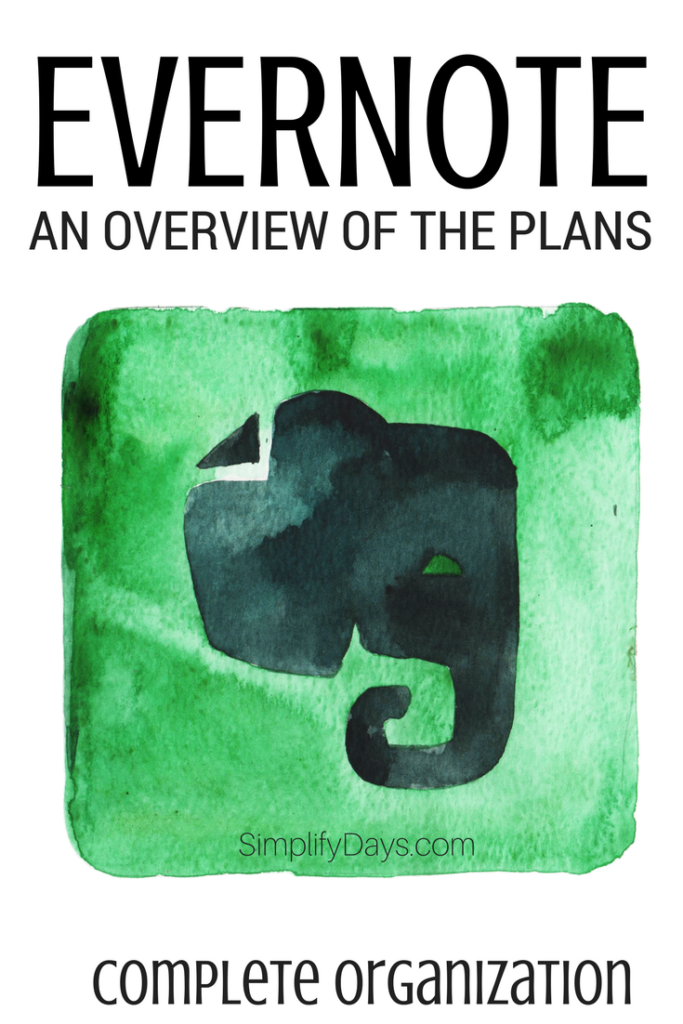 This is a tutorial for an amazing organization application Evernote. If you're new to Evernote, you can: Get the app here, Get started using the app here and See more tips & tutorials for using Evernote here.
I frequently get asked questions about the different plans that Evernote has available. Evernote has four main options:
Basic: Is Free
Plus: Costs $34.99 per year
Premium: Costs $69.99 per year
Business: Costs $120 per user/per year
Each plan offers different features and benefits. You can see a side-by-side comparison of the three main plans right here.
The Basic and Plus Plans are great for those just getting started and Premium is perfect for those serious about getting organized. Evernote Business is a great solution for businesses that have 3 or more employees and are looking for an integrated system to organize their information and to enhance collaboration for their projects.
I have been an Evernote Premium member for years and I believe that the annual cost is worth every penny. The three main Premium features that I use and which are not available on the Basic plan are:
Offline Notebooks (available in Plus and Premium)
Annotating PDF's (only Premium)
Note History (only Premium)
This article will walk through the basics of these three features and discuss why they are so useful.
---
Offline Notebooks (Plus & Premium Feature)
Evernote is a cloud based service which means that the information you store in your Evernote account is seamlessly synced between your various devices. When I add something to Evernote on my laptop I can easily access the same information in the Evernote app on my phone. The syncing capabilities of Evernote is one of the main things that makes it so powerful and so useful. It's truly amazing to have your information with you wherever you are.
On your computer, the information that you have saved in Evernote can be accesssed all of the time, online and offline. All Evernote plans include this.
On your phone and tablet, the information that you have saved in Evernote can be accessed all of the time when you're online. When you're offline the information that you have available depends on which Evernote plan you have and how you have your settings configured.
The Evernote Plus and Premium plans give you the option to set up offline notebooks on your portable devices. Offline Notebooks allow you to do what the title explains: access your selected notebook(s) while offline.
Offline Notebooks ensure that your information will be available to you no matter where you are including airplane travel, camping and remote locations.
How to Set-Up Offline Notebooks on your iPhone
With a paid Plus or Premium plan setting up offline notebooks is simple. On your phone launch the Evernote app. Navigate to Settings with the gear icon in the top left corner.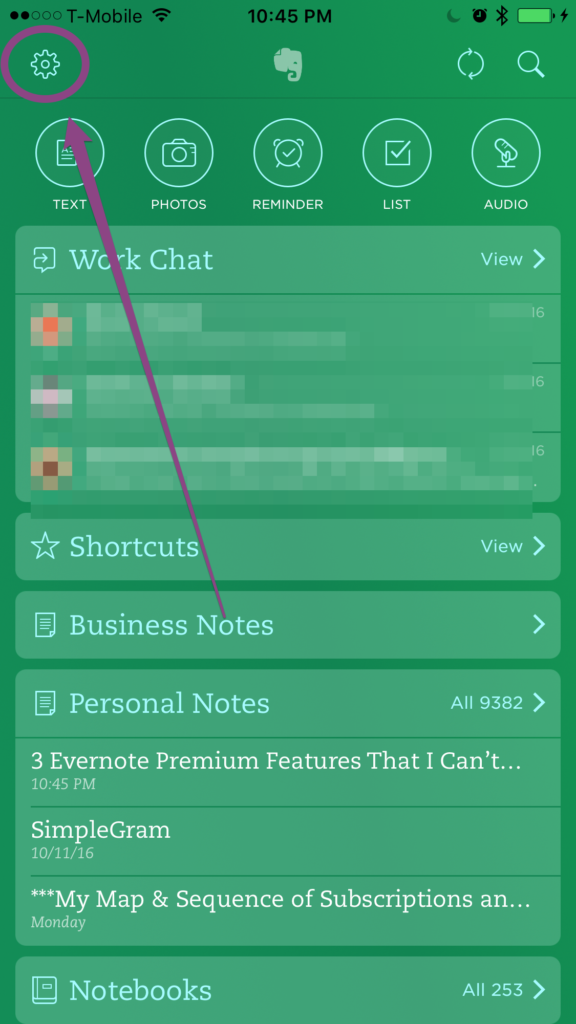 Select General, then Notebooks and finally Offline Notebooks.
Here you will be given the option to download all of your notes within all of your notebooks or to download just a few specific notebooks.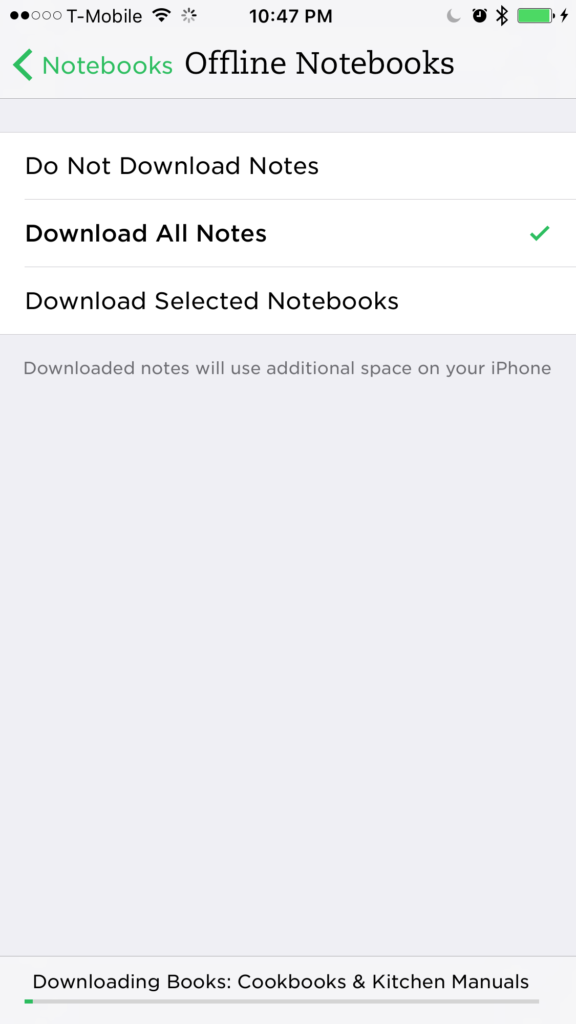 While it is wonderful to have access to all of your information all of the time, it does depend on how much local space you have available on your phone. If you have the room, then I'd suggest syncing all of your notes. If space is an issue then simply go through and select the notebooks that are most important for you to have access to all of the time.
You can change your offline notebooks at any time. So before a trip, you can go in and make adjustments if needed.
Be Conscious of Potential Sync Conflicts When You're Offline
When you're using Evernote offline, whether on your computer or phone, be sure to get online and allow the app to sync prior to switching devices. If you make changes to a note on your phone while your offline and then edit the same note on your laptop then you'll have a sync conflict. All you need to do is get online and sync before you switch devices and everything will be up to date.
---
Annotating PDF's (Premium Feature)
Do you like to read papers and books with a pen or highlighter in hand? For me, things stick in my brain better when I can mark them up and make notes as I go along.
Evernote's annotation feature allows me the same functionality as a physical highlighter when I'm working with digital documents.
With a Premium Plan, annotating a PDF is simple. When viewing a note, click on the a icon in the top right corner.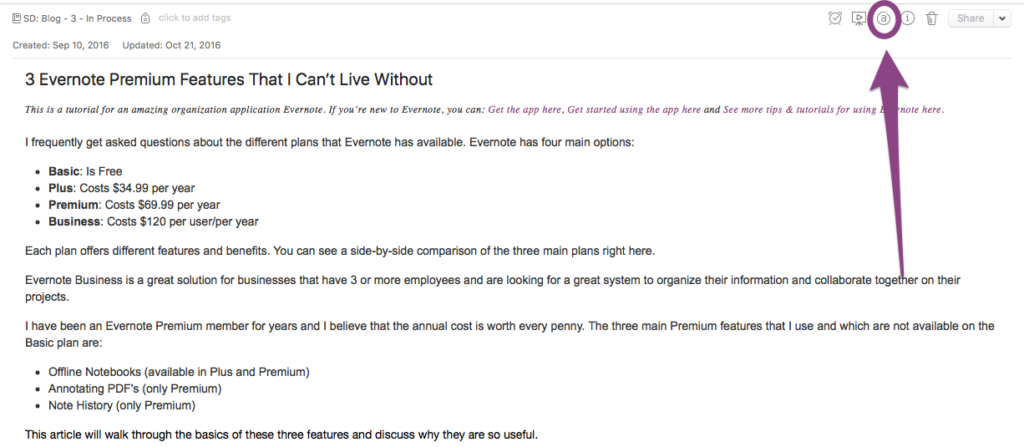 That will pull up this window which gives you a preview of all of the PDF's that are currently in your note. You can either annotate your whole note as a PDF or select individual PDF's to make annotations on.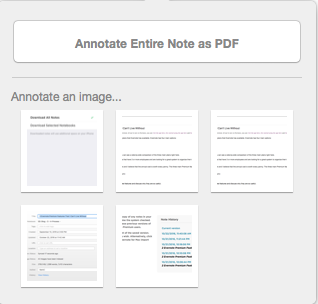 When you make your selection, this window will appear and all of your annotation options will show up in the left side-bar. You can type notes on the PDF, blur out text, add shapes and stamps.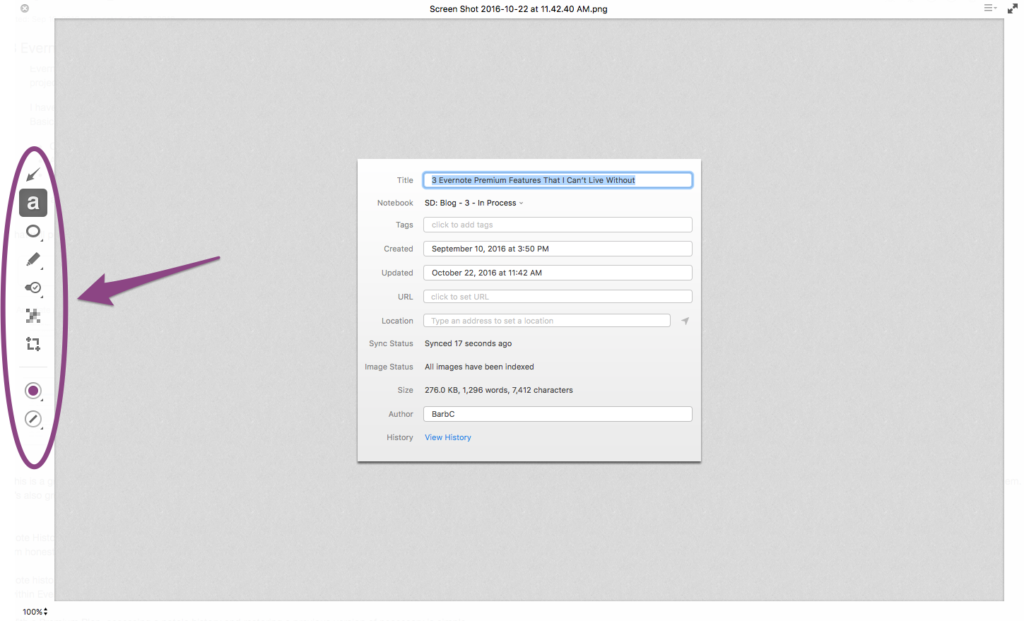 This is a great feature for marking up your own documents and for collaborating with others. When I need to give feedback or share my thoughts on someone else's document I mark it up in Evernote and then send it back to them. It's also great for giving instructions; as you can see I've used the annotation feature for the images on this blog post.
---
Note History (Premium Feature)
I'm honestly surprised by how much I use the note history feature. Have you ever opened up a note and sworn you once had additional images or text included with the note?
Note history allows you to easily pull up all the versions of that note that have ever synced with Evernote and restore any previous version that you'd like. Note History is like a mini Time Machine backup on each individual note within Evernote.
With a Premium Plan, accessing a note's history and restoring a previous version if necessary is simple.
When viewing a note, click on the small i icon in the top right corner.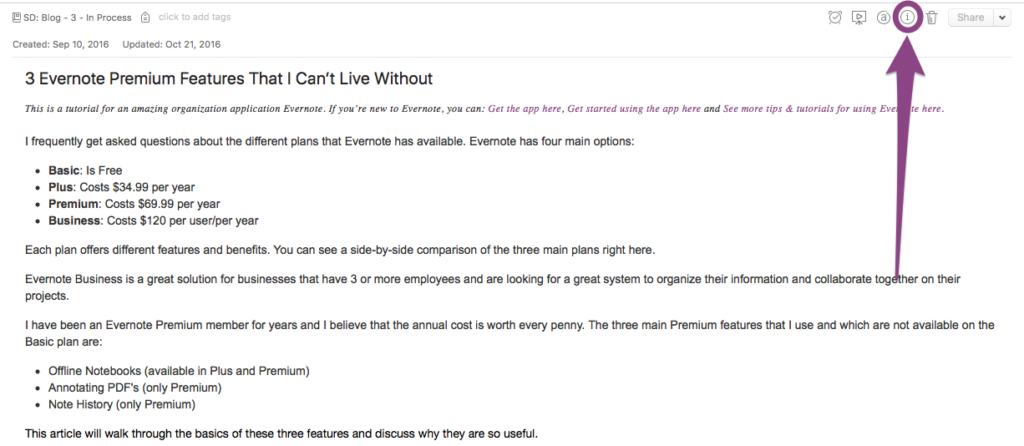 Then select View History.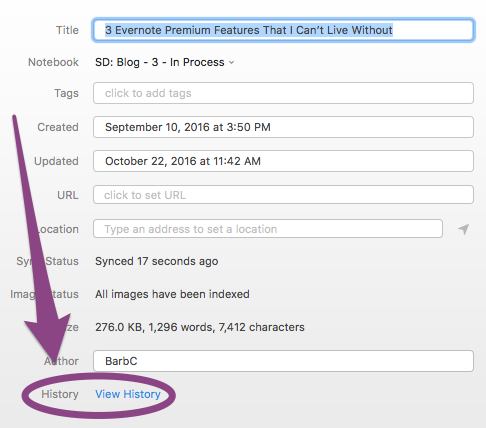 That will pull up the following window which will allow you to see all versions of your note. Click on a date to view the note and then click on Import to import a previous version of your note.

This is a great feature for going back and referencing old information! It's a continually time-based backup of all of your information.
---
Which Evernote Plan is Right for You?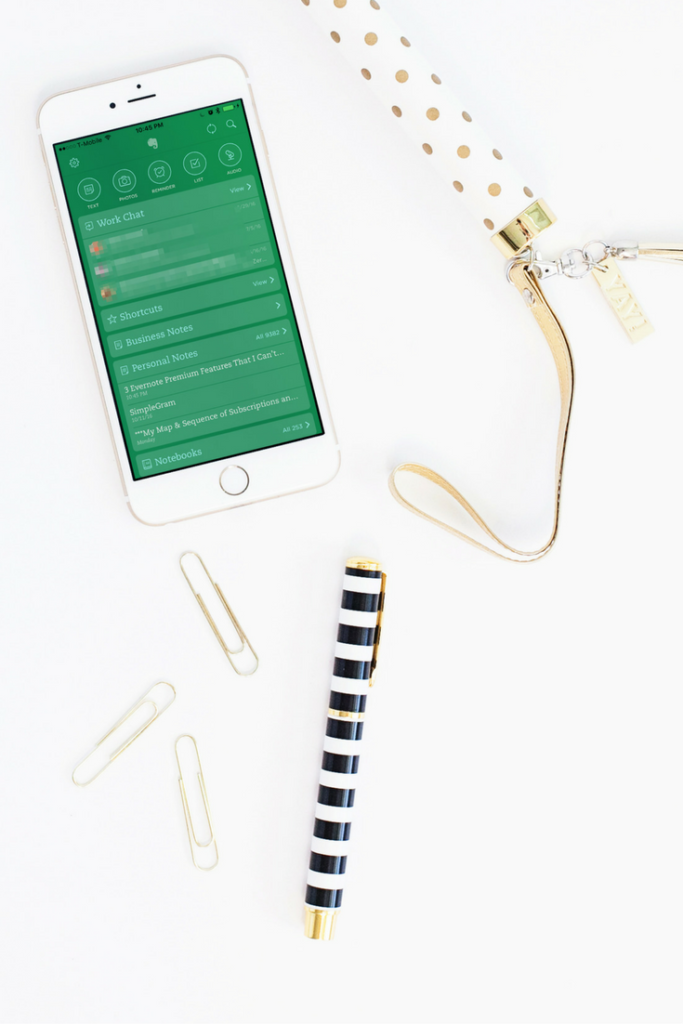 If you're brand new to Evernote then perhaps start with the Basic Plan to get comfortable with the app and make sure it's a good fit for you. I am amazed by how much value Evernote offers completely for free.
If you're serious about digital organization and having Evernote as one of your main organization tools then, in my opinion, Premium is a no-brainer. It can seem like a lot of money up front but if you're really using the tool then $70 for a full year is a bargain. Having your information organized and accessible to you all of the time will save you time, money and frustration.
---
Simplify by Getting Digitally Organized
If you have Evernote but don't feel like you're using it to it's full capability then be sure to check out my free Evernote guides right here. I also have a collection of free Evernote Templates for ultimate Evernote organization.
My signature course teaches Evernote structure and organization. It also focuses on integrating Evernote with other digital tools for ultimate organization, productivity and clarity of mind.
If you're just getting started down the road of digital organization then you may be interested in my free email course: Simplify with a Life Digitally Organized. Join below and you'll get 7 emails for 7 consecutive days with specific and actionable steps for cutting the clutter and getting digitally organized.