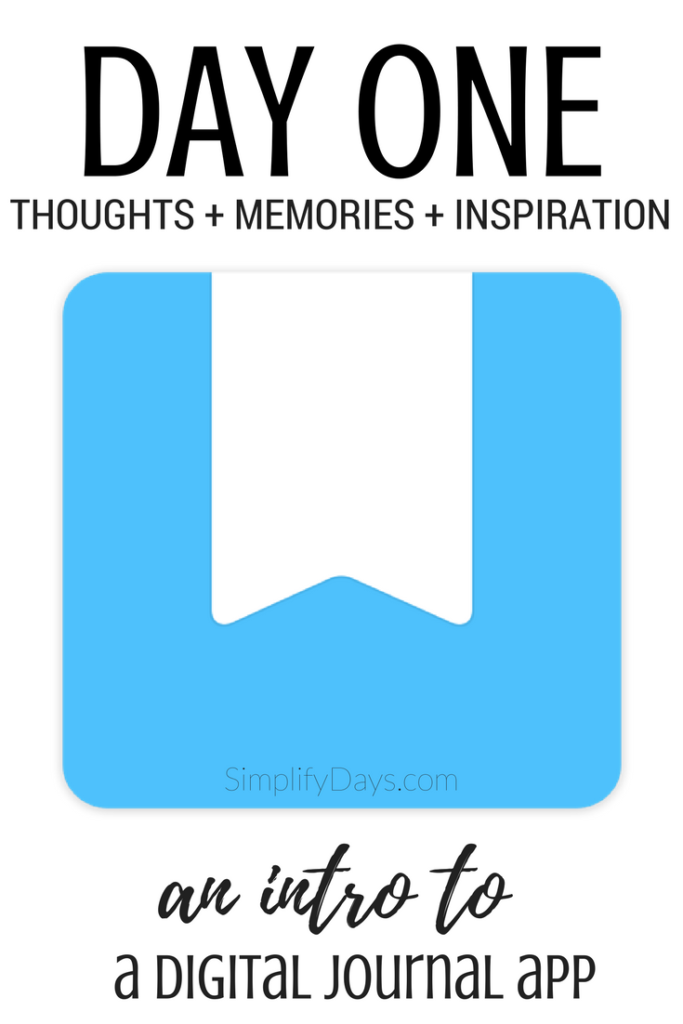 I've never been a big fan of keeping a traditional journal. Most journals are time intensive, and bulky to carry around and to store. I remember when I went through my memory boxes to digitize old notebooks and files and I found a small collection of journals that had been haphazardly written in throughout the years. I found multiple cute notebooks that I had written in consistently for a few weeks or months, then a year would pass with nothing written, and then there'd be a few more random entries, and finally there'd be a lot of blank pages in the back that were never used.
I'm amazed how long I held onto these half written in journals and how I lugged them around to various living spaces.
When I decided to go paperless, I scanned the old journals with my ScanSnap and finally got rid of my pile of notebooks. As I researched effective apps and digital tools for my new paperless lifestyle I stumbled upon Day One. Day One is a digital journaling app and it has forever changed the way that I view journaling.
---
An Overview of Day One
Day One makes journaling simple, fast and fun. Plus, with digital features like tagging and favorites there are so many possibilities for storing and easily accessing thoughts, memories and inspiration. You can find Day One right here:
Here are a couple of short videos that show the features and possibilities of Day One.
[embedyt] http://www.youtube.com/watch?v=RKncA071qQw[/embedyt] [embedyt] http://www.youtube.com/watch?v=JrxT1475KNs[/embedyt]
Get Started!
It's really intuitive and simple to start using Day One. Just launch the app and hit the big + symbol to make your first journal entry. You can keep the app as simple as that or you can explore a few more of their advanced features for further organizing and categorizing your memories.
The Details
Here are a few simple things that have made my journaling more meaningful and useful with Day One.
Tagging
With any journal entry you can easily add a tag. Tags are a great way to categorize memories so you can quickly pull up information.
I love using a tag for the people in my journal entry. For example, I can pull up all the entries that I've written about my daughter by selecting the Malia tag. I also love using a tag called Milestones. With my Milestones tag I can see when Malia took her first steps, ate her first foods and said her first words.
Geo-Tagging
I absolutely love how I can see my entries based on location. When adding in a photo Day One will automatically add in the geographic location but you can easily add it manually as well. This feature makes it so easy and fun to look at entries from specific travel locations and adventures.
Multiple Journals
Day One allows you to add as many journals as you'd like. I only have a couple but one that has been truly meaningful to me has been my Gratitude Journal. Every day I strive to take a few minutes and jot down a few things that I'm grateful for that day. I usually do this in the evening right before bed. It's amazing how taking a few minutes to write a few lines of gratitude can drastically change your attitude and outlook. You can read more about the powerful effects that my Gratitude Journal has had on my life right here.
Not Just For Personal Journaling
Day One is such a powerful app that it's uses don't just stop at journaling. It can also be used to track medical information, daily activity, restaurant visits and more. Get creative and explore the many ways that you can utilize Day One.
You can see more tips and tutorials for using Day One with these short videos.
---
Establishing the Habit
Although Day One makes it easy to journal as often as you'd like, one of the hardest parts with consistent journaling is establishing the habit.
Day One allows you set a reminder so that you receive a simple notification on your phone and/or desktop on your chosen day(s) and time(s). The notification is just a simple reminder to take a few minutes to write in your journal. You can also use this free Habit Tracker Template to establish a consistent daily habit of journaling if you'd like.
I like to write in my gratitude journal daily and my main journal weekly.
Following my suggested schedule here, I strive to clean out my photos every Tuesday and then add my favorite photos and memories right into Day One. Following this routine helps keep my photos minimized and organized and my journal entries up to date.
When You Get Behind …
As much as I'd like to say that I never miss a week of personal journaling there are times when weeks go by and I haven't made a single entry. Unlike my old notebooks, Day One makes it really easy to catch up on journaling when I get behind.
When you add a photo into Day One from your Photos library, Day One will ask if you'd like to use the day, time and location of your photo for your entry. If you select yes, then Day One will automatically adjust the day of your journal entry to match the day the photo was taken. This feature makes it really easy to scroll through the weeks, insert photos, add some text and voila your journal has automatically filled in the gaps for any missing entries from the previous weeks.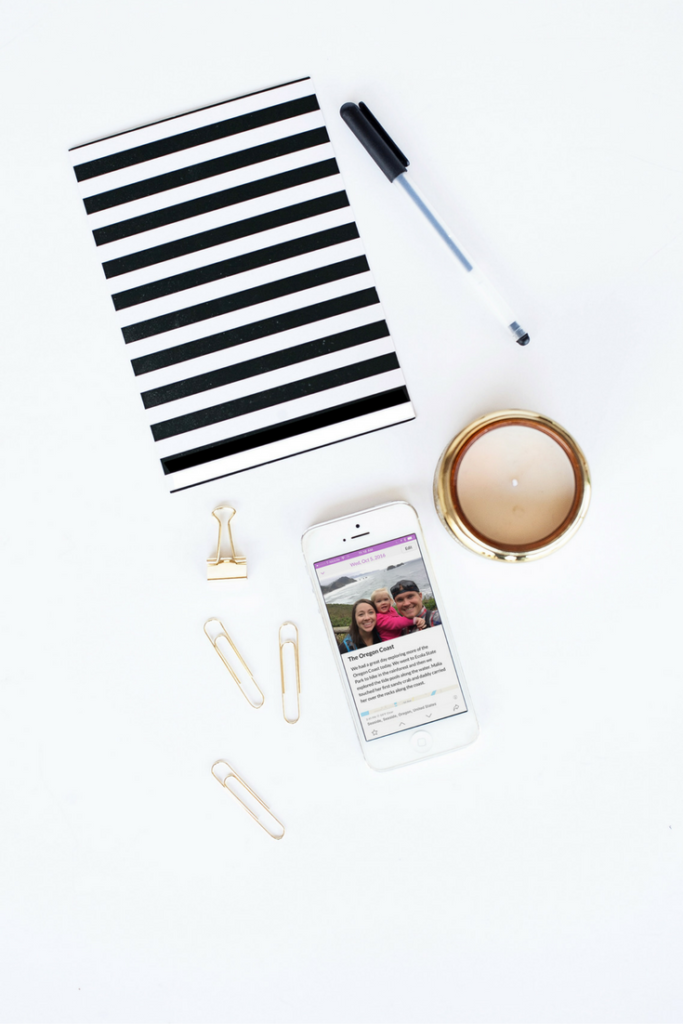 Get Digitally Organized
I hope that you enjoy the many different ways that you can use this beautiful app. If you're looking for more ways to get digitally organized then I'd love to have you join me in my free email course: Simplify with a Life Digitally Organized. The course will teach you all about secure and reliable backups, additional scanning strategies, organization structures for your data and more! Join below and you'll receive 7 emails for 7 days with specific and actionable strategies for cutting the clutter and getting digitally organized.