-Simplify Interview Series-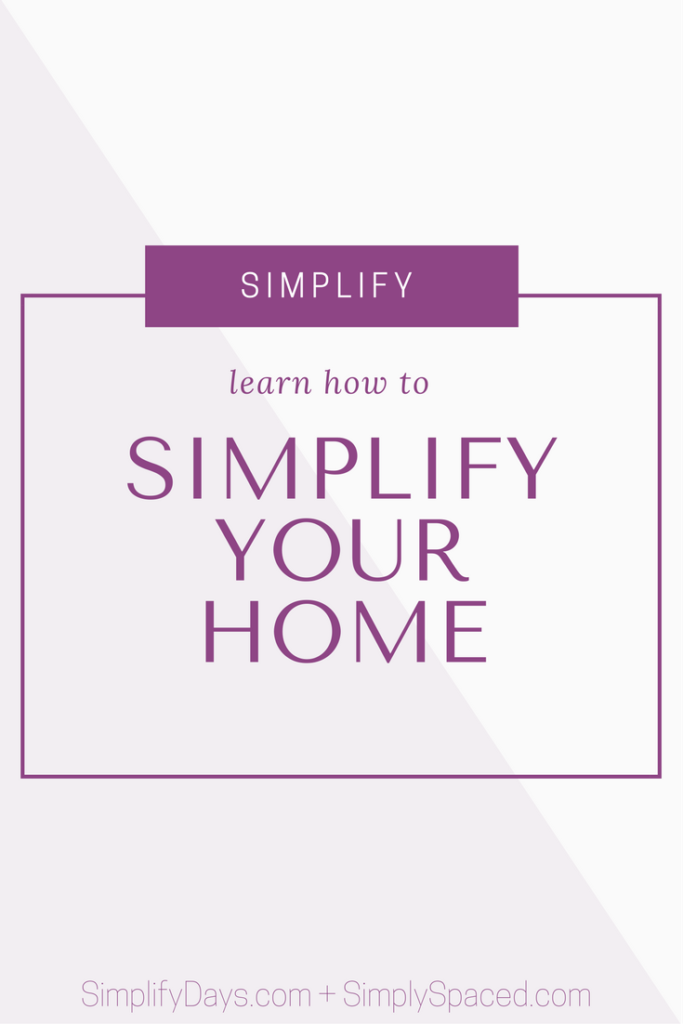 Clutter is a nuisance. From piles of paperwork to overstuffed closets, physical clutter can clog up our homes, weigh down our schedules, and overwhelm our psyches. Although most people do their best to kick clutter to the curb, it's far too common for these same hardworking individuals to feel bogged down by the sheer amount of clutter in their homes.
Today's Simplify Interview Series is with co-founders of Simply Spaced, Melody Mesick and Monica Leed. Melody and Monica are Los Angeles-based professional organizers that focus on teaching the step-by-step process of creating a simpler home and an intentional lifestyle of order and productivity.
In this interview, Melody and Monica share their tips for clearing the clutter, organizing your home, and getting more done. I hope this article leaves you feeling empowered to create a home that inspires mental clarity, productivity and peace of mind.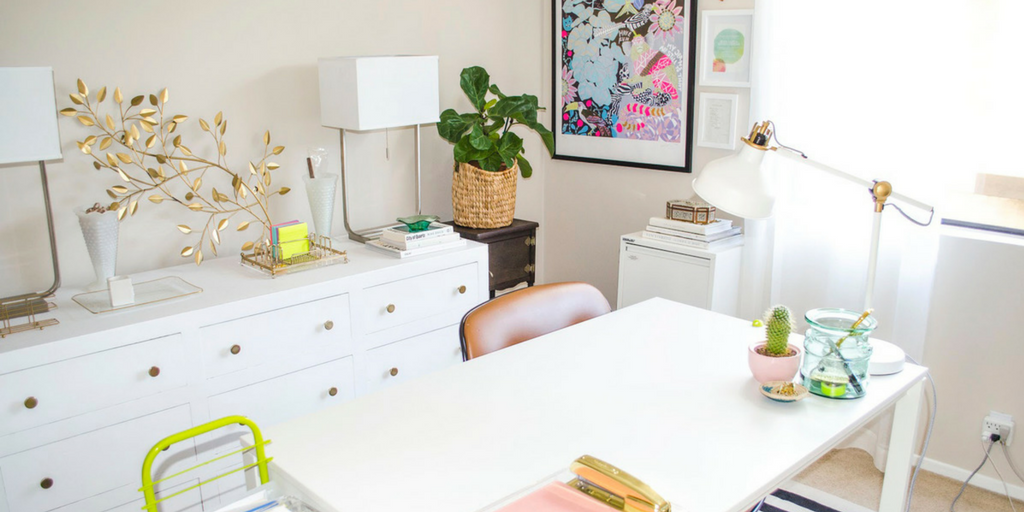 What is your definition of a simple space?
Melody and Monica: Imagine a room where everything inside it is beautiful, valuable, and/or useful to you and your family. Eliminating anything that you're holding onto out of guilt or avoidance has no place in a "simple space" (or what we call an 'intentional' space). This means that every piece of furniture, beautiful heirloom, or electronic device is designed to enhance your life. If you're unsure how to decipher which items you're holding onto out of 'guilt' or 'avoidance', check out our Decluttering Guide: 15 Things to Let Go of Now.
Why is it important to create a simple space?
Melody and Monica: Having a home that's free of clutter and holds only items that bring value to your life creates freedom. People that embrace this new lifestyle of 'less stuff' create more time, money, and mental clarity. Less items means less to clean up. Less items means breaking the cycle of mindlessly purchasing items you don't need. Less items means less visual distractions, which can boost focus and creativity. If a huge decluttering project feels overwhelming, check out 3 Decluttering Tactics to Transform your Home Little by Little.
What is the biggest problem area in many of your clients' homes and what are the go-to-solutions?
Melody and Monica: Paper. People hate paper, so they consequently avoid it until it becomes a monster pile. We suggest tackling it in a few different ways. Here are 4 simple steps to quelling the paper mayhem:
Cut it off at the source: Go paperless for as many accounts as possible. This is as simple as updating your online settings info for your bank, or calling your car insurance company to set up email notices instead.
Open your mail immediately: Oftentimes mail piles up because we opt to 'do it later.' We encourage our clients to open the mail as they are walking in from the mailbox and throw away all the envelopes immediately. This simple step can miraculously create 'do it now' behaviors even from the biggest paper-haters.
Unsubscribe from promos: We suggest using Paper Karma to unsubscribe from specific promotions by taking pictures of unwanted mail as they come in.
Set up a solid filing system: This means having a file cabinet or box for archive papers, and an easy-to-access landing spot for active paperwork. If you're unsure where to start, check out Pretty Paperwork: How to Organize your Files.
For someone feeling completely overwhelmed, what are your recommended first steps for getting organized?
Melody and Monica: We have a step-by-step process that we teach our clients that covers everything from storage solutions, decluttering, categorizing, labeling, and more. However, the first step is always the same: Decluttering. It's the most impactful step to getting organized. Here are our 10 Steps to Declutter Any Room like a Pro if you're ready to get started.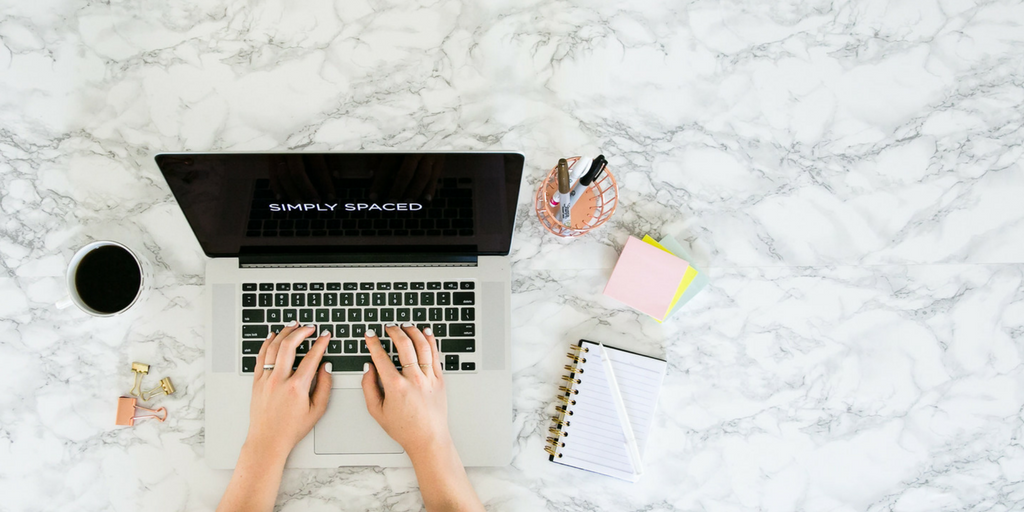 Most people think of clutter as physical items. What other types of clutter do you see filling up people lives?
Melody and Monica: Clutter is anything that demands your time, is within your realm of control, and does not add value to you and your loved ones' lives. So this could be anything from obligations on your calendar that don't serve your priority goals, toxic thoughts that are keeping you stuck, menial tasks that are keeping you busy but not effective, or relationships that are bringing you down. We've noticed that when people address the physical clutter in their homes, it can act as a catalyst to taking a closer look at all of these other areas.
What tips do you have for someone filled with non-physical clutter?
Melody and Monica: Start with a few meaningful goals, and commit to them. Make sure that your routines, obligations, and physical environments are supporting those goals. This will help you identify what is necessary and what is an obstacle to your success. Once you're clear on your goals, identifying what is 'clutter' is much easier. We believe in this idea so much that our free program, the 12-week Simplified Life Challenge, starts with a full week of brainstorming, organizing, and creating an action plan for 1-3 goals. It seriously works!
What helps your clients achieve long-term success after you've helped them with the initial de-cluttering and simplifying process?
Melody and Monica: Life gets busy, and it's common to have a home that has moments of order and moments of chaos. If our client backslides or feels like it'll never be as organized as it was right after a session, our advice is usually the following:
It doesn't have to be perfect – it just needs to be functional
Set a timer for 10 minutes a day and do a short tidy-up session (consistency is more valuable than mega cleanups)
Collaborate with your family and make sure everyone is pulling their weight
Delegate as much as you can (a cleaning service or solid family chore plan does wonders)
Keep a 'Donate Bin' on standby and add to it regularly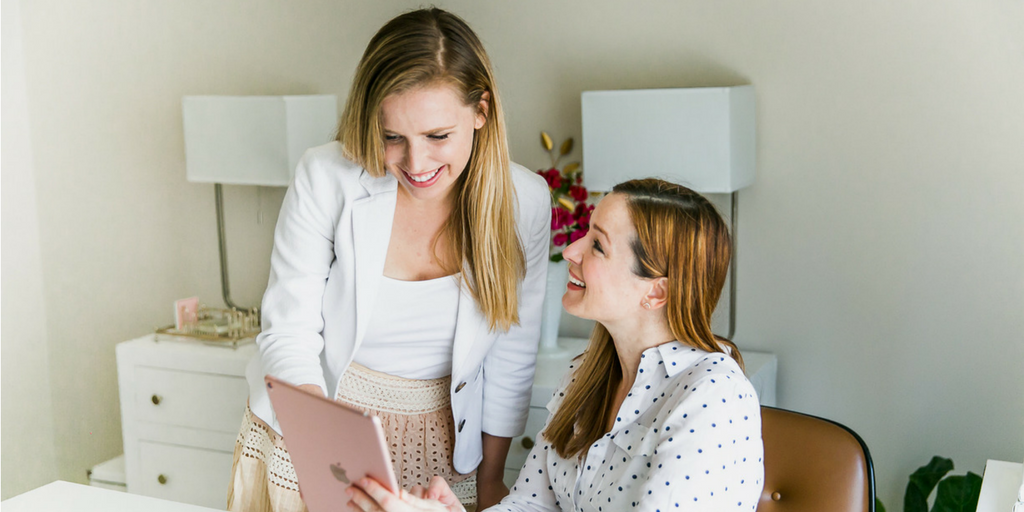 About Melody Mesick & Monica Leed
Melody and Monica are co-founders of Simply Spaced, an organizing service and lifestyle company focused on transforming cluttered minds and spaces. Melody and Monica help busy, hardworking professional and parents shift from "overwhelmed" to "overjoyed" by sharing the principles of minimalism, streamlining, and simplifying, in style. Learn more at www.SimplySpaced.com.
I hope you enjoyed this interview and that you are inspired to simplify your home! I'd love to hear from you … What are your simplifying and decluttering challenges? Do Melody and Monica's suggestions resonate with you? Let me know in the comments!
---
Simplify Interview Series
This interview is part of a series of interviews all about simplifying your days and features leading experts in all areas of simplification. You can find more interviews like this right here.
Do you know of someone that would be a good fit for the Simplify Interview Series? I'd love to hear about it! You can get it touch with me right here.