-Simplify Interview Series-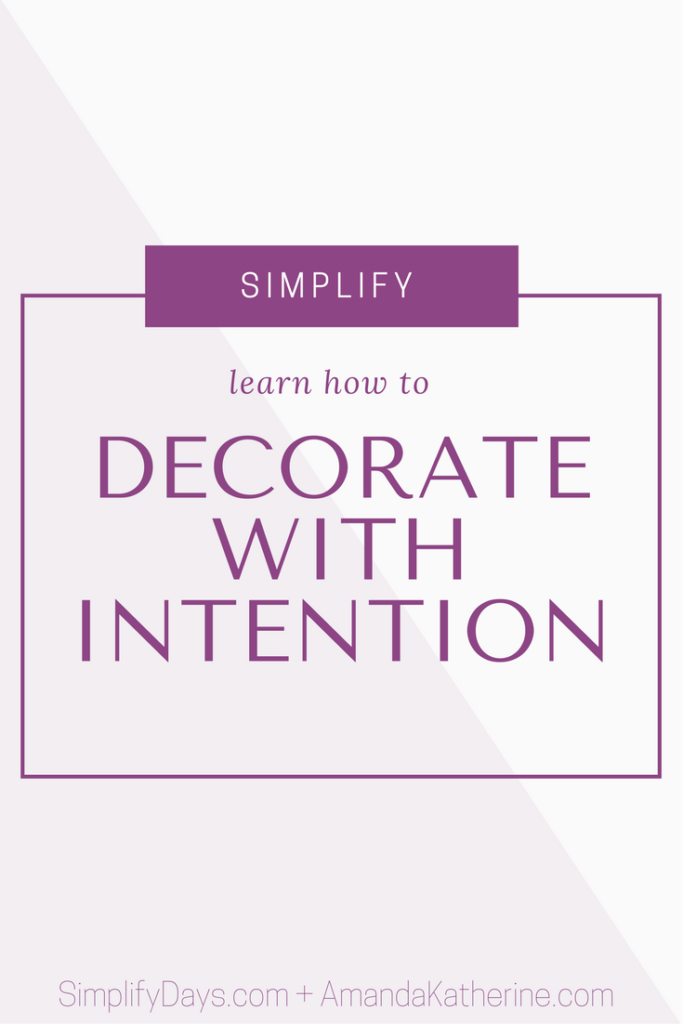 Have you ever felt overwhelmed when decorating your home? With so many different styling options it can be very easy to overspend, overcomplicate and over-clutter.
Our homes should be a place of rest, relaxation and love but the constant bombardment of stuff can easily get in the way.
Today's Simplify Interview Series is with Amanda Katherine. Amanda is an expert at helping others create a simple home that they love.
In this interview, Amanda will teach you how to decorate your home with simplified methods so you can spend less time stressing and more time enjoying.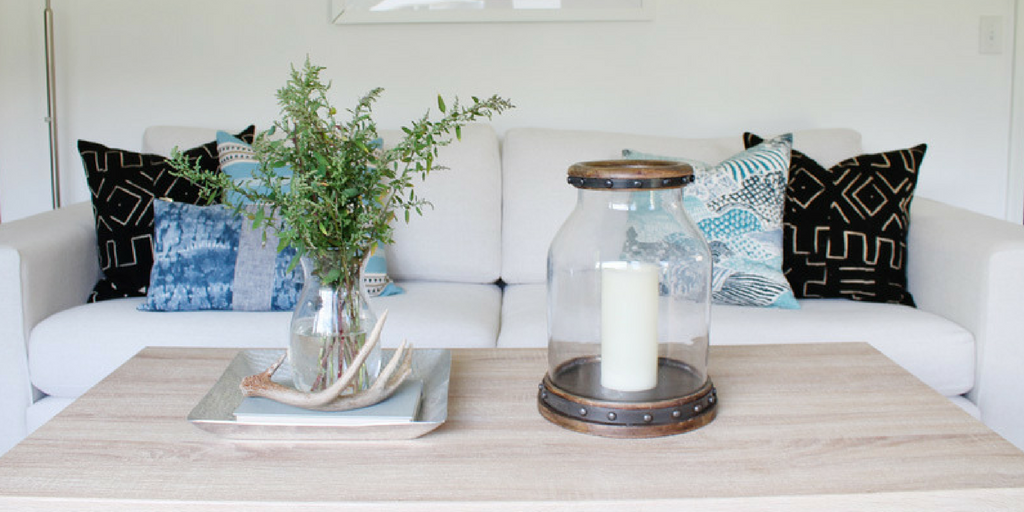 What is intentional based decorating and why is it important?
Amanda: Intentional based decorating is simply buying furniture and home decor that you need and will use and being thoughtful about each and every purchase. It helps you create a home that resonates with you because you are only filling your home with things that you love, so it keeps you from over-spending and and cluttering it up.
What is a home decor style?
Amanda: A home decor style is a feeling and an aesthetic wrapped up in one cohesive look. It is made up of elements such as colors, patterns, textures, and wood tones.
There are many different kinds of home decor styles that you may have seen on Pinterest, such as "modern farmhouse", "mid-century modern" and "traditional."  These are common home decor styles, but there are no rules when it comes to home decor styles. You can define your own style that fits you best based on your personal preference, creating your very own signature home decor style. Just like fashion, home decor styles are subjective and are open to your own interpretation.
Before you found your home decor style what did your home feel like?
Amanda: Before I found my home decor style my home felt unorganized and chaotic with no real style. It just didn't feel like home. The furniture and decor was mismatched and I was stuck trying to make it work. When it came to shopping for new pieces, I knew what I liked, but I struggled to make my vision come to life and it always ended up falling short so I wanted to start over again. It was a never-ending cycle and I just couldn't figure out how to decorate a home I loved.

Now that you've found your home decor style (and teach others how to find theirs) how does your home feel?
Amanda: Our home has taken a complete 180. Our home went from having no style and no positive energy to now, where we are genuinely excited to come home and hang out. Now when I walk in the door, I'm excited to sit down and relax instead of seeing all of the things I want to change and getting upset about it. It's amazing how surrounding yourself with your favorite colors, fabrics and decor instantly boosts your mood.
Our home feels thoughtfully put-together in a way that feels like us. I stopped trying to piece together random furniture that I didn't like. I decluttered and got rid of the things that didn't make me happy. Then, I kept/bought what we really needed and loved and it made all the difference. Decorating is really that simple when you break it down. It truly looks and feels like our dream space. But most of all, it feels like home. I am a firm believer that everyone should love their home. I'm passionate about helping others discover what they love and defining their home decor style so they can incorporate it in their home and create a place they love.
For someone looking to find their own home decor style, what are the essential first steps?
Amanda: The first step is to analyze your lifestyle and reflect on how you feel about your home right now. You can learn so much about your style by identifying what you do and don't like about your home and how you use it. It's such a key step that's often overlooked. Rather than going shopping first like you may be tempted to do when you want a change, you need to first understand what is working and what's not in your home.
Once you understand your lifestyle and needs, you can move on to identify your style elements, or as I like to call them, ingredients, that make up your style. These are the colors, styles, patterns, textures, and wood tones you choose that combine to create your signature home decor style. After that, you can go shopping for furniture and decor to find pieces that fit your style. Most people do it backwards and start with shoppig first, which is what causes problems and why you aren't happy with how your home looks because you don't know what to shop for.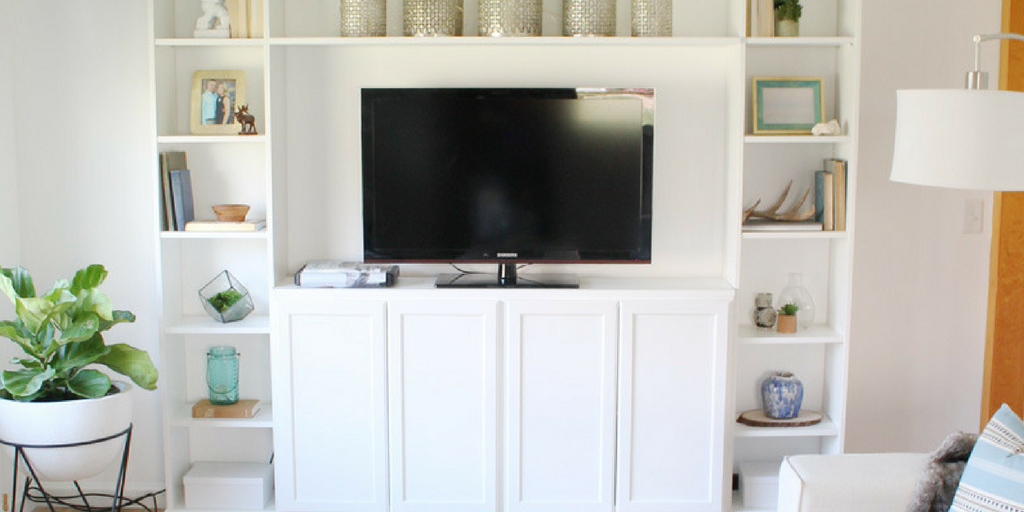 How does intentional and simplified decorating affect shopping and purchasing decisions?
Amanda: It's so easy to go into Target and browse the aisles and come home with pillows, candles, and random decor that you don't really need but you thought were cute so you picked them up anyway. With simplified decorating, the goal isn't to have 30 pillows that you rotate every few months, swapping out decor regularly. Intentional simplified decorating helps you identify the specific things you need for your home, so you aren't tempted to buy random things that don't align with your style. It makes shopping so much easier because you have a set list and know exactly what to look for. It saves you so much time and money!
Clutter can lead to stress and productivity problems.
What are some simple and immediate action steps you suggest for those feeling the effects of clutter in their home?
Amanda: After a busy week when my home is feeling cluttered and things are strewn around, I take 10 minutes to clear surfaces for a quick and easy fix. Clean up the counters, coffee table, and kitchen table of anything that's sitting on the surface that shouldn't be. Just clearing all the paper and stuff that piled up will instantly make your home feel less cluttered.
Another tip I use is give everything a "home." I have a specific spot for everything in our home from tape and pens to bills and electronics. Give everything a designated "home" and return it there after every use. It will keep things clean and counters from cluttering up. Plus, you'll never have to hunt for something again!
Decluttering can be a big overwhelming job if you let it. If you regularly clean out closets and go through drawers before it starts to overflow, the job is much more manageable. I'm constantly going through stuff and getting rid of items we don't need or use. It has become part of my routine that when I'm looking at my closet or if I see something in the drawer that doesn't work or we don't use, I'll set it aside to donate or throw away. Taking a half hour every month or two to go through one closet or one room at a time will do wonders for keeping clutter at bay.

What advice would you give to those who are not in their "dream home" and are struggling to find joy in their current living space?
Amanda: There's hope! Don't get discouraged just because you aren't in your dream home and you feel like no matter what you do you won't like it. There are many things you can do to improve your current home and the overall happiness. I would suggest starting by discovering the style elements you love that fit your home decor style and incorporating more of them in your home. It's not about your home but how you fill it. I bet you if your home is decorated with a favorite color, with decor that makes you happy, and in a style that resonates with you, you'll be much happier about the home you live in, regardless if it's your dream home that has the open concept or walk in closet you want.

About Amanda
Amanda is the creator behind Amanda Katherine, a website that makes home decorating simple and attainable so every woman can create a home she loves. Her passion is helping others learn to decorate their home in a way they can feel proud of, without having to stress too much about it. If you want to have a cohesive home, have the confidence you're making the right decisions, and have a space that feels like home, Amanda is your girl! If you need help finding your decorating style, this free 3-day mini course will get you started. It will teach you how to find your style step-by-step.
I hope you enjoyed this interview and that you are inspired to decorate with intention! I'd love to hear from you… Are you intentional with your decorating? Do you feel like your space is simple and that it personally resonates with you? Let me know in the comments!
---
SIMPLIFY INTERVIEW SERIES
This interview is part of a series of interviews all about simplifying your days and features leading experts in all areas of simplification. You can find more interviews like this right here.
Do you know of someone that would be a good fit for the Simplify Interview Series? I'd love to hear about it! You can get it touch with me right here.