-Simplify Interview Series-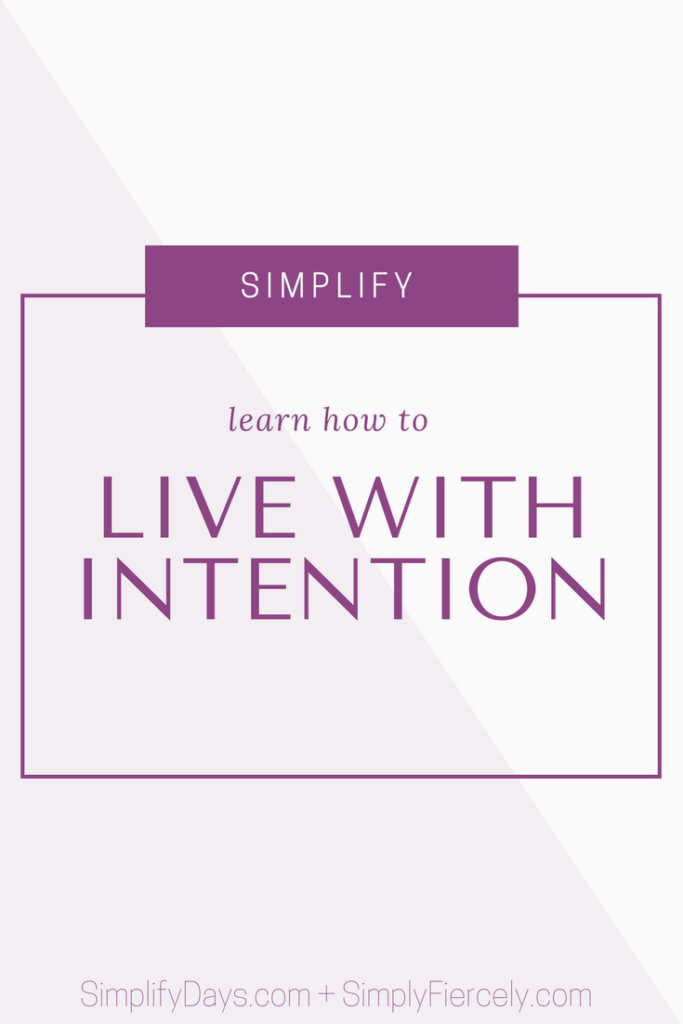 Have you ever wanted to make a change in your life but been so baffled by your current life circumstances that change seemed impossible? It can be so easy to move through the motions of life that we forget why we're doing what we're doing.
Our lives should be filled with happiness, excitement and love, but pressures and expectations can easily get in the way.
Today's Simplify Interview Series is with Jennifer from Simply + Fiercely. Jennifer is a traveler, a minimalist and a dream chaser.
In this interview, Jennifer will teach you how to live a life with more intention and purpose. Get ready to fall in love with life.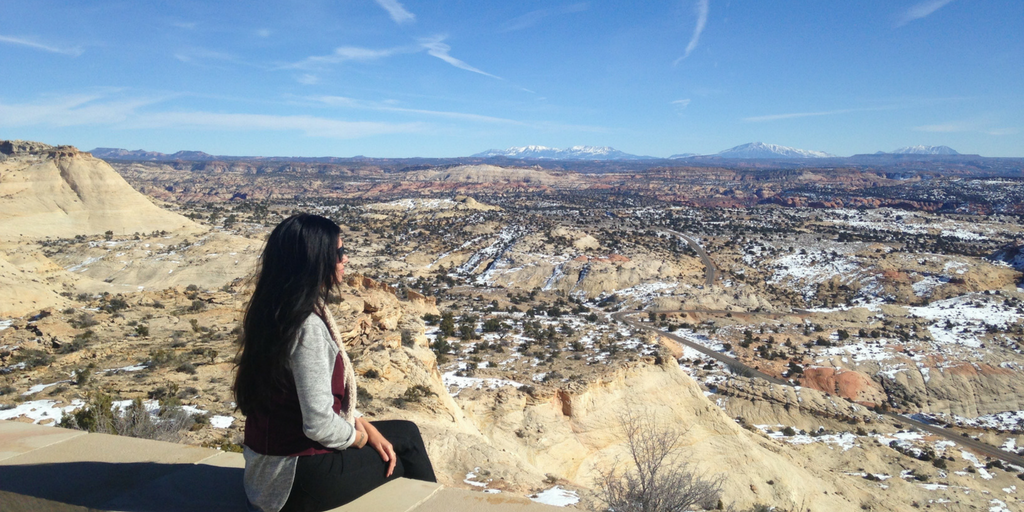 What is intentional living and why is it important?
Jennifer: Intentional living is all about asking yourself why you do things – and being happy with the answers. From the little things ("Why did I buy that t-shirt?") to the big things ("Why do I want to change my career?") It's important to understand the motivation behind our choices because the sum of these choices defines our lives.
It doesn't mean we need to have everything figured out and, of course, there aren't always right or wrong answers, but understanding our "Why?" helps us become intentional creators of our lives.
How did you feel about life before you discovered and committed to intentional living?
Jennifer: Lost, floating, adrift … like I was just going through the motions of life. I felt like I was working so hard just to survive life, but I was never getting anywhere. Deep in my heart, I knew I wasn't living the life that I was meant to live, but I was so tired and confused. I felt like I was doing everything I was supposed to do – I got married, I bought a house, I was building a career; I was doing all the 'right' things so I didn't understand why I felt so unhappy.
How do you feel about life now that you have discovered and focus on intentional living?
Jennifer: Hopeful – and empowered! My life isn't perfect but after years of feeling trapped, I now feel grateful and optimistic about the future. It's like waking up after hibernating for too long.
For someone feeling trapped and simply going through the expected motions of life, what are their essential first steps for moving towards a life that they love?
Jennifer: The first step is devoting serious time to introspection and discovering what you really want most out of life. This doesn't necessarily mean setting big goals; more often, it's uncovering the simple pleasures that bring you joy. Is it getting enough sleep? Making time to watch the sunset? Taking an afternoon walk? I think too often we ignore these wants and needs and focus on high-level goals, like getting a raise or buying a bigger house – forgetting that our lives (and our happiness) are often defined by the little things we do every day.
Once you're clear on what you want your ideal life to look like, you can start making tiny steps to bring your life into alignment. This involves letting go of things that don't support your vision and doing more of what does. It's an ongoing process of learning more about yourself and then making adjustments accordingly.
How does intentional living affect every day choices like shopping, eating and relationships?
Jennifer: As I mentioned above, I have a clear vision of what I want most out of life (it's actually written in my journal and I read it almost daily). When I'm faced with a decision – from what shoes to buy to what friendships to maintain – I try and remind myself of this vision and use it to guide my choices. Does this purchase add value to my life? Does this meal? Does this conversation?
To be clear, I'm not going to pretend that I'm intentional about every single choice I make (I still occasionally make an impulse purchase or give in to mindless snacking) but intentional living is definitely a huge part of my everyday life. It's a gradual habit that I've built with time and more often than not, I try to let my values influence my decisions.
For more details, I've written this post about how I stopped mindless shopping and this post about embracing simple eating.
What does "chasing your dreams" mean to you?
Jennifer: "Chasing your dreams" is a term that gets thrown around a lot and I know that it's commonly associated with making big, bold decisions – like changing career or quitting your job to travel the world.
I'm not against this definition … but I think "chasing your dreams" also includes all the little steps in-between – like finding a way to shorten your commute or making time to meditate in the morning. Essentially, I think if you're taking steps towards building a life that makes you happy, then you're chasing your dreams. It doesn't have to be a grand gesture.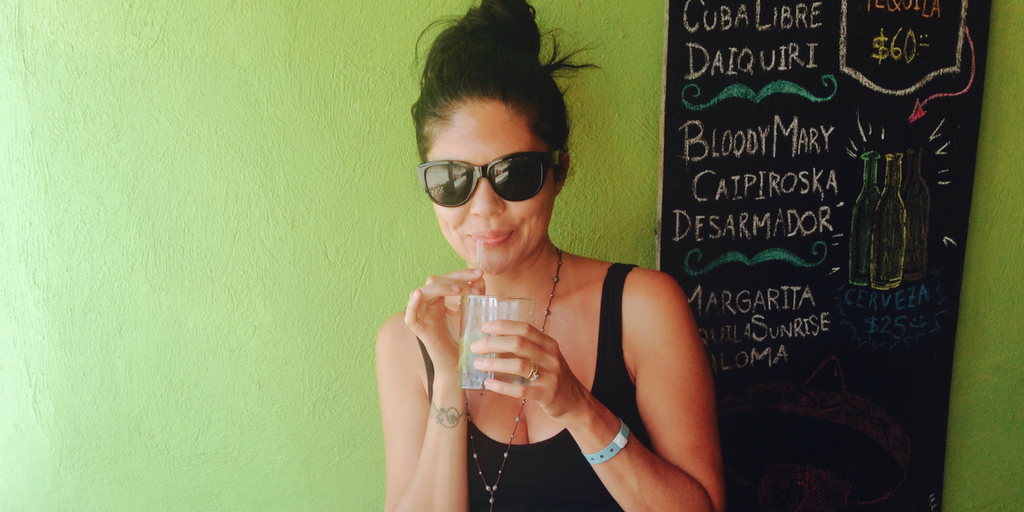 Many people have travel on their dream list but don't find it practical to travel long-term or to far off places.
As a world traveler, what advice would you give those longing to travel but aren't sure how to make it work?
Jennifer: Hmm…there is so much I could say on this topic! But I think for many people, it starts by believing travel is possible and letting go of mental roadblocks. I know when I first started travelling, it was really hard for me to believe it was possible and not some far-fetched dream (after all, I was a struggling student, working waitressing jobs and struggling to pay the bills!). I'm not saying it will always be easy, or that you won't have to make sacrifices, but believe me when I say that travel is really more accessible than many might think.
Next, it's about doing a lot of research. There are so many ways to travel without much money; there are ways to work abroad to fund your travels, housesit, and travel hacks to get discounted flights. Airfares are cheaper than ever and travel in developing countries can be much cheaper than staying home. Try sites like Airbnb or rent apartments direct from locals. Travel slow. And don't be afraid to lower your standards or explore outside your comfort zone. You might be surprised how affordable travel can be.
For those who are curious, here's are the details about the many ways I've funded my travels.
How has adopting minimalist and simple living affected your ability to live intentionally, chase your dreams and travel extensively?
Jennifer: I actually consider minimalist living and intentional living to be one and the same; after all, minimalism is simply learning to be intentional about the things you own (and for me and many other minimalists, this then spreads to other areas of our lives). For example, when I first discovered minimalism, the first thing I did was clean out my closet. In doing so, I had to examine my wardrobe and ask questions like, "Does this dress suit my lifestyle?" or "How do these jeans make me feel?". It didn't happen overnight – in fact, it took me several years – but eventually I found myself asking similar questions about other aspects of my life. I ended up selling my home, ending a long term relationship, redefining my career, and so much more.
On a very practical level, minimalism and simple living have given me the gift of freedom. By owning less, doing less, and wanting less, I've found space in my life to discover who I am and to build my life on my own terms.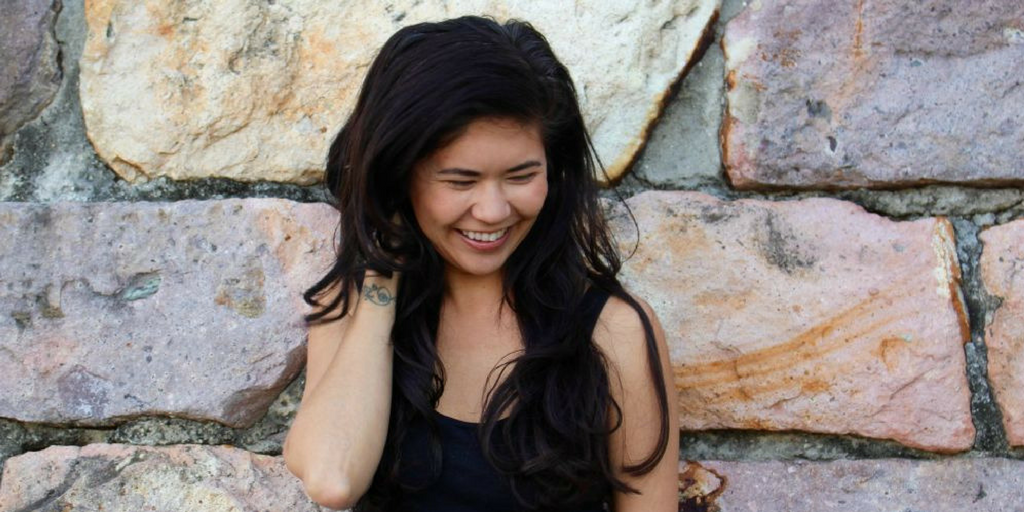 About Jennifer
Jennifer is a minimalist, traveler and blogger at Simply + Fiercely. She's passionate about helping women and created Thrive: Clear the Clutter + Create a Life You Love a 30 day guided exploration to kick start your simple and intentional living journey. She believes in listening to your heart, doing more of what you love, and letting go of all the rest.
I hope you enjoyed this interview and that you are inspired to live with more intention! I'd love to hear from you … What's one way you can start living with more intention today? Let me know in the comments!
---
SIMPLIFY INTERVIEW SERIES
This interview is part of a series of interviews all about simplifying your days and features leading experts in all areas of simplification. You can find more interviews like this right here.
Do you know of someone that would be a good fit for the Simplify Interview Series? I'd love to hear about it! You can get it touch with me right here.