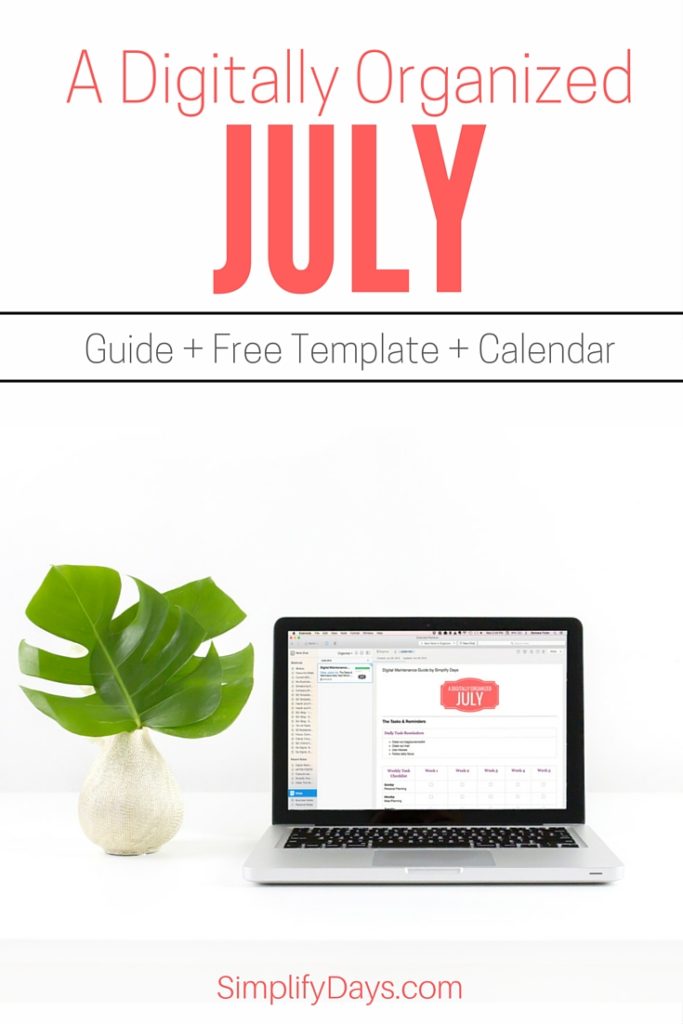 Summer is here! It is nearly June and that means it's time for a new digital maintenance schedule and calendar. If you're feeling overwhelmed with all of the information and tasks in your life, try implementing a simple digital maintenance schedule.
---
THE ROUTINE
This simple schedule is the perfect way to get a better handle on life's pressures. The tasks take just minutes a day and can make a HUGE difference in your life!
Sunday, Personal Planning
Monday, Meal Planning
Tuesday, Pictures & Journal
Wednesday, Backup Data
Thursday, Mail & Money
Friday, Clear Out & Process
Saturday, Scan Papers
***Get started and read more about the routine here.***
---
Just Getting Started with Digital Organization?
If you're brand new to this whole digital thing then give the routine a test run this week. I'd love to know what you think! You may also be interested in my free 7-day email course: Simplify with a Life Digitally Organized. It's a great way to get started down the path of digital organization.
---
THE FREE GUIDE AND CALENDAR
Fitting right in with the routine is a FREE template for tracking tasks and reminders + a FREE monthly calendar detailing the tasks and reminders. Get your guide below. Need some reminders? Follow along on Twitter and/or Facebook for daily reminders of these important tasks.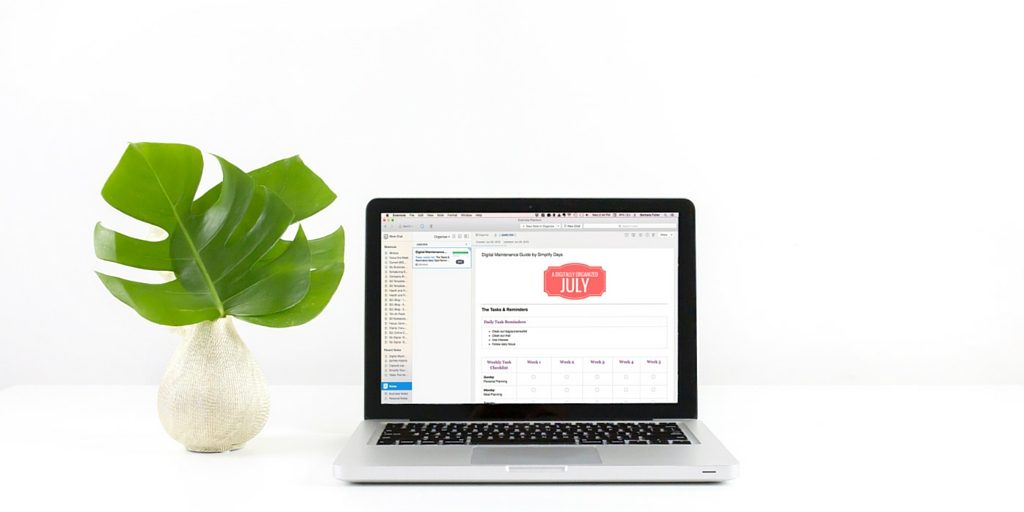 — Learn how to use this digital template in Evernote with the following video. —