-Simplify Interview Series-

Conquering clutter. Is it possible?
Our lives should be filled with the important things, but all too often, "stuff" can get in the way.
Today's Simplify Interview Series is with Shira from Shira Gill Home. Shira is a professional organizer, a minimalist and a mom.
In this interview, Shira will teach you the secrets for designing a clutter-free life.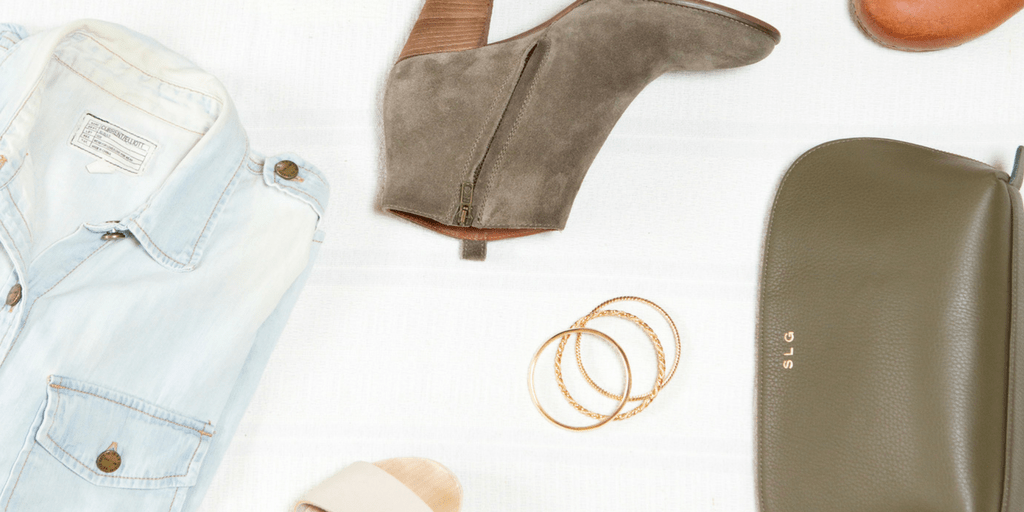 As a minimalist and a professional organizer what is the biggest problem area that you see with most of your clients? What's your go-to-solution?
Shira: I see two major problems when working with individuals and families. The first can be boiled down to too much stuff. There is no way around it – most people have far more than they need, and don't respect the physical boundaries of their particular living spaces. When I meet with clients for the first time they are often stressed and overwhelmed. I always start by taking them through a very thorough and thoughtful editing process to help identify what they truly use and love.
The second key issue is a lack of organizational systems. I work with clients to set up simple systems that ensure they can easily find what they need and that all of their possessions have a clear and intuitive "home." This can be as simple as placing a tiny hook by the door for keys, or a basket to corral and centralize mail and to-dos.
What helps your clients achieve long-term success after you've helped them with the initial editing process?
Shira: The greatest motivator is the desire to maintain a clutter-free, beautiful home. The benefits of an organized, clutter-free home are both immediate and impactful – my clients feel happier, less stressed, can entertain with ease, find things that they need, etc.
I also teach my clients to be the gatekeepers of their homes and to consider whether something is really worth the price of entry before bringing it into their living spaces. We live in a "more, more, more" culture, so this shift in perspective can be challenging but can also come as a huge relief. I encourage people to politely decline swag at conferences, unneeded hand-me-downs, free gifts at department stores. It can feel liberating to just say "No!"
What does minimalism mean to you?
Shira: I think there is a misconception that minimalism means living in a stark, white box. To me, minimalism is not about being deprived or feeling a lack of something – it is about having exactly what you need: the perfect amount of everything, but nothing more.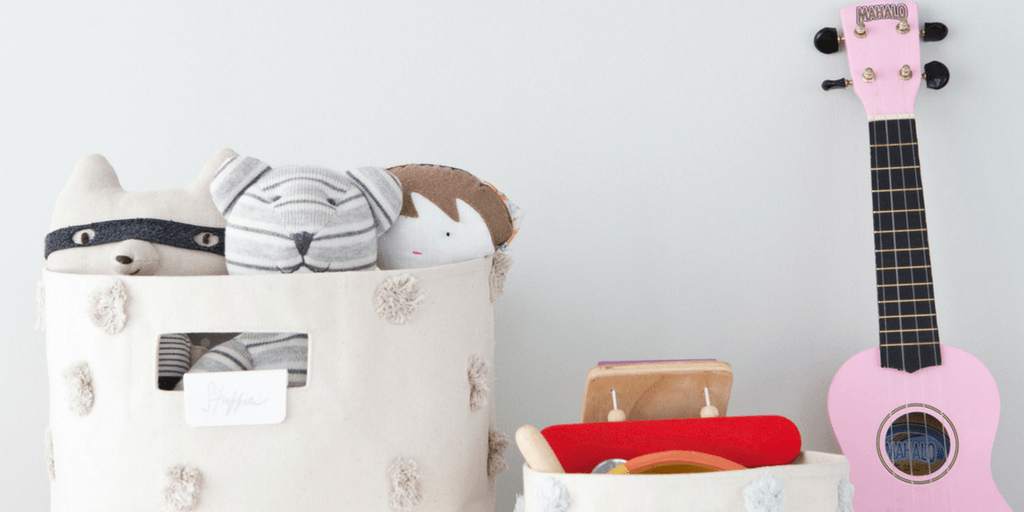 As a mom of two young kids yourself, what advice can you offer other parents who feel buried in their kids' stuff?
Shira: I practice the one-in, one-out rule pretty religiously. I hang a tote in each closet, so whenever we buy something new we toss something similar in the tote to be donated. This way we can indulge in new things but also maintain a streamlined home. I also tidy as I go – if I walk in the house with groceries, mail, my bag, jacket, etc., I take a few minutes to put everything away. I find that consistently placing things in their "homes" prevents facing a massive clean-up later.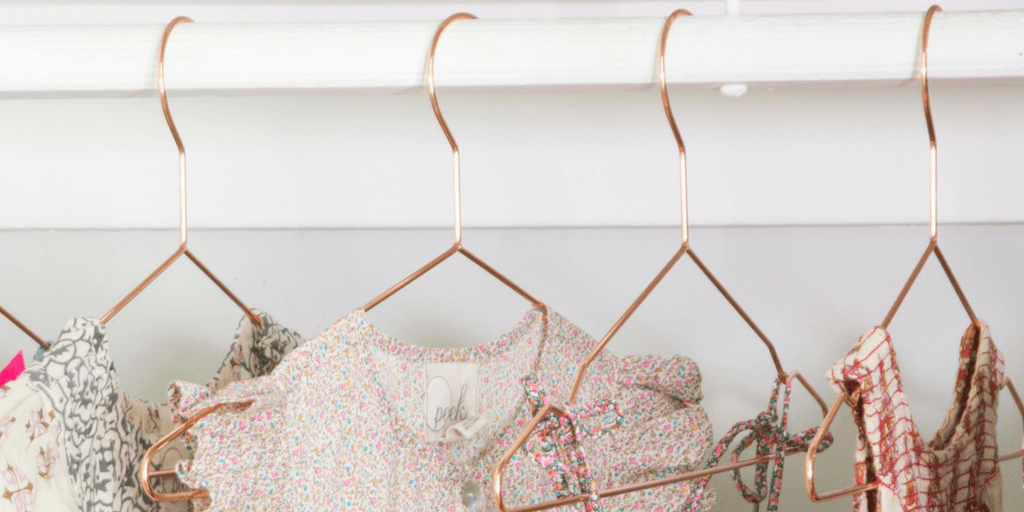 Why do you think it is so difficult for most parents to live clutter-free with kids?
Shira: The pressure to consume is everywhere and it's easy (and understandable) for parents to constantly buy their kids gifts, gadgets, and gear out of guilt, pressure, or obligation. It's difficult, but not impossible, to resist the urge to buy things. We stock our home with timeless games, books, puzzles, and art supplies, and for the most part pass on the latest gadgets and trends. I think having less inspires great creativity and play, and I believe that experiences have a much more lasting and impactful effect than material things ever could.
Your professional service, the curated closet is all about creating a streamlined and organized closet. What differences do you see in your clients' lives when they transform their closet?
Shira: Clients tell me they feel lighter, like a weight has been lifted. They actually enjoy getting dressed each morning and take pride in maintaining their newly streamlined closet. A well-edited closet also ensures that they are only wearing items that fit and flatter their current body, so many of my clients report dressing better and feeling more attractive and confident in their clothing.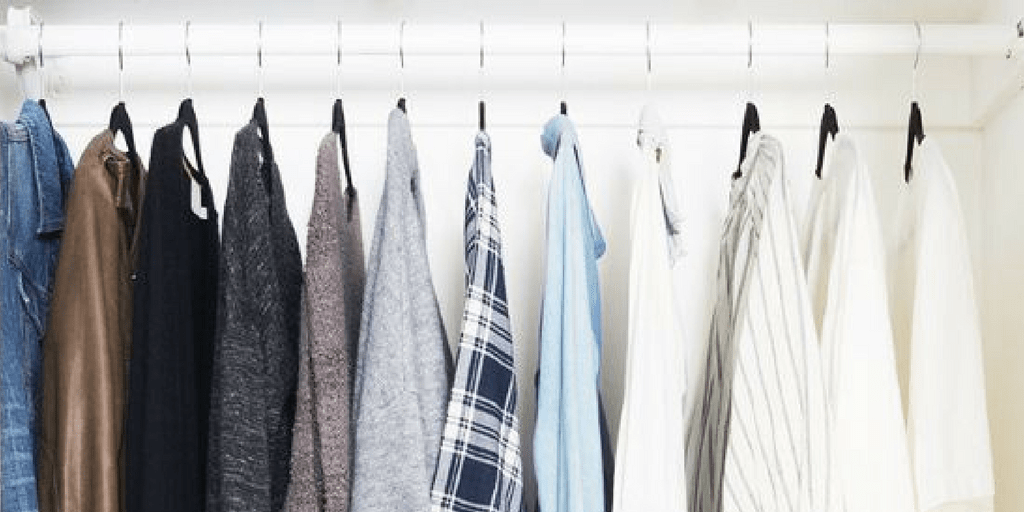 What advice would you give those hoping to transform their own closet?
Shira: I think it's important to start by focusing on creating a vision for how you want to feel in your clothes, and clarifying how you want to present yourself to the world. I believe your wardrobe should be a reflection of your individual style, current lifestyle, and aspirations.
Once you identify and define those elements, it's much more efficient to edit out the things that don't serve you.
Living with less stuff takes a lot of focus and intentionality. What's the greatest benefit that you and your family have experienced by choosing to lead a life with less stuff?
Shira: Where to begin?! Living with less stuff makes it easy for us to find what we need, entertain on a moment's notice, truly enjoy our living spaces, and easily rent our home out when we travel. We have more time for things we love, more energy, more money, more freedom, and less stress.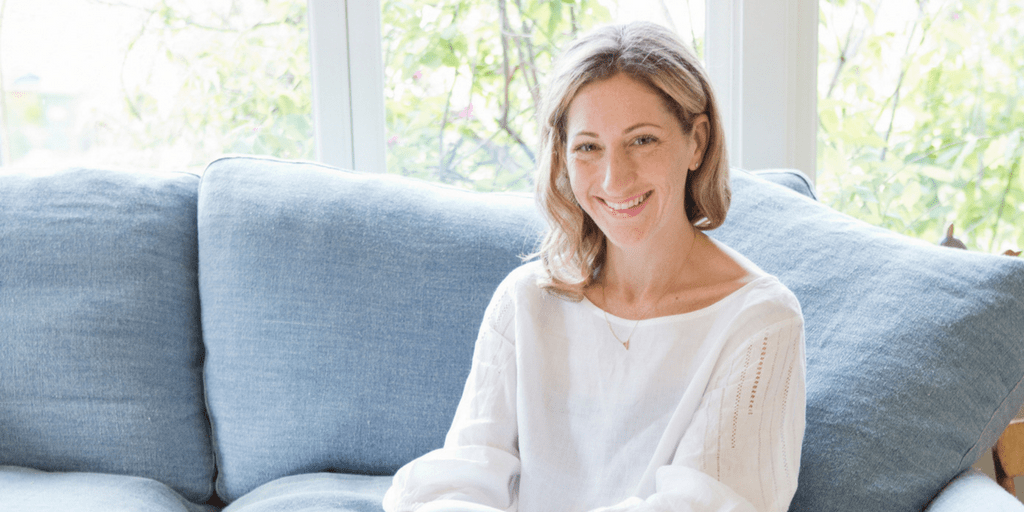 About Shira
Shira is the founder of Shira Gill Home. She is passionate about helping individuals and families learn how to live well with less stuff. Her company offers full-service home organization and wardrobe styling, as well as online resources and inspiration to help you design a clutter-free life. For information, free worksheets, and organizing resources, please visit: www.shiragill.com. Follow Shira on Instagram and Pinterest for weekly tips and inspiration.
(Photos on the post from Vivian Johnson Photography for Shira Gill Home).
I hope you enjoyed this interview and that you are inspired to live with less stuff! I'd love to hear from you … What's one way you can start living clutter free today? Let me know in the comments!
SIMPLIFY INTERVIEW SERIES
This interview is part of a series of interviews all about simplifying your days and features leading experts in all areas of simplification. You can find more interviews like this right here.
Do you know of someone that would be a good fit for the Simplify Interview Series? I'd love to hear about it! You can get it touch with me right here.
SaveSaveSaveSave
SaveSave
SaveSave
SaveSave
SaveSave
SaveSave
SaveSave
SaveSave
SaveSave
SaveSave
SaveSave