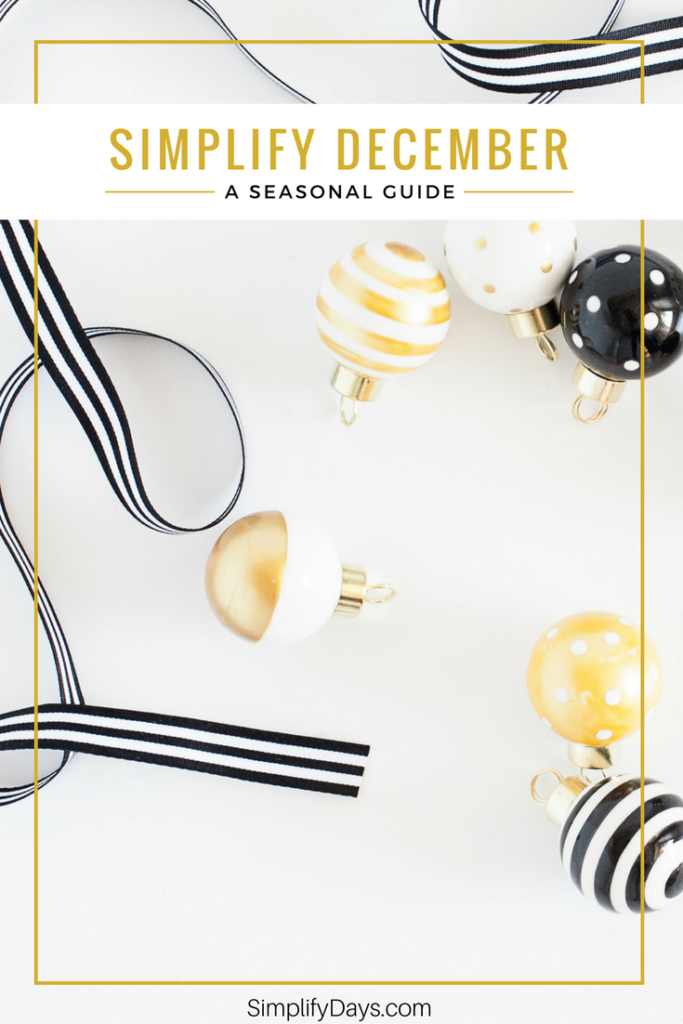 I believe that when we schedule and plan ahead life goes smoother, so that's the first section of the seasonal guide: ORGANIZE. These are simple reminders and tasks to plan for the month. I live in Utah, so I take into account changing seasons, traditional American holidays and events etc.
Once the necessary is taken care of and scheduled, we can then allow ample time for truly living life, so that's the second part: SIMPLIFY & ENJOY. These are simple suggestions and tips for truly enjoying this time of year.
8 Ways to Simplify and Organize December
---
Organize
Gift Giving
Gift giving can be fun and exciting but it can also easily turn into a stressful time of needless spending and consumer waste. Something that has helped me streamline and simplify our holiday shopping is themed gifts.
Get Togethers
Are you planning a dinner party during the holidays? I love holiday get togethers! Although I love to think through and give gifts to my immediate family, for most friends and family members I love to host parties and get-togethers in lieu of gift giving. Spending a meaningful evening together with those that we love is more memorable than just giving gifts.
Digitize Christmas Cards
December is usually the month of incoming Christmas Cards. Although I love to see the pictures and read the updates from friends and family, having dozens of cards displayed in the home can easily make a space feel crowded.
A simple way to enjoy Christmas cards without the clutter of dozens of cards adorning your fridge is to digitize them and have them display on your TV. This is also a great way to display Christmas cards that you may have from years past. Read the free tutorial for displaying Christmas cards on your TV right here.
Prepare for Christmas
For the Season
For the Day
Prepare for New Years
I'm not so much into all night parties but I do enjoy planning a fun and celebratory dinner on New Years Eve. Instead of staying up all night, my husband and I enjoy planning something active and fun the morning of the New Year. One year we were in Peru and started hiking the Inca Trail on New Years Day. Other years when we're closer to home, we've planned early morning snow shoeing treks with hot chocolate. Think ahead and plan out your meal/party/activities to bring in the New Year the right way.
Stay on Top of Digital Organization
Do you want to stay organized this winter? Digital organization is the best method that I found for truly simplifying and getting organized. If  you're new to digital organization, here are some great ways to get started: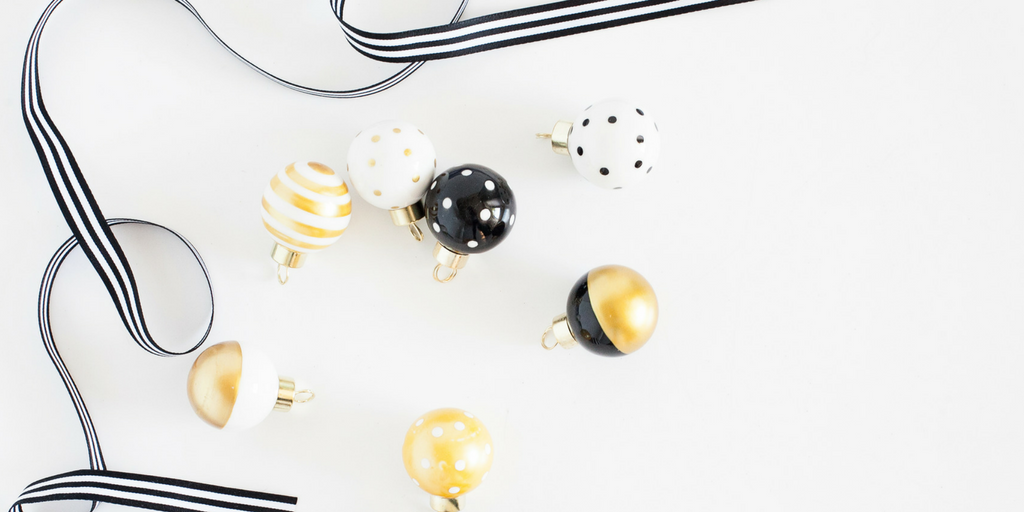 Simplify & Enjoy
Personal Family Time
I remember one year looking at the calendar for December and realizing that every single weekend was booked with a social engagement. I love the festivities of the holidays but it can easily become a very chaotic time. We now pre-schedule a weekend in December just for our personal family. This weekend is reserved for the things we love to do together — usually something outdoors, looking at Christmas lights and wrapping gifts. If an engagement comes in on that weekend we politely decline. I love this special weekend set aside during the holidays to enjoy my family.
Winter Activities
We LOVE all of the wonderful winter activities surrounding the holidays. Look at your calendar and schedule times for the things that you enjoy like ice skating, sledding, snowshoeing and/or skiing.
I hope you find ways to truly enjoy this December! What are some of your favorite winter and holiday activities? How do you keep this time of year simple and enjoyable?
Don't forget to check out the free email course below for easy and actionable strategies for simplifying and getting organized.
SaveSave