Description
Evernote & Kits: This kit is designed to be used in the wonderful world of Evernote. Evernote is an amazing and free organization application.
If you're new to Evernote, you can download the app here. You can read my getting started with Evernote guide here, and you can read more tutorials about Evernote here.
Health & Fitness Kit Specs: This kit includes 2 notebooks. One is the feminine style and one is the simple style. Both have the same content just difference designs. The kit includes 20 different notes: 8 beautifully designed custom templates and 12 reference notes.
An Account: If you create an account when you checkout then each time you come back the checkout process will be easier. It's not necessary but can simplify things in the future. 😉
Get Notified: If you'd like to be notified whenever a new kit is released, subscribe to Simplify Days Evernote Kit RSS notifications here.
Submit Ideas: If you have an idea for a kit that you'd like created I'd love to hear from you! Submit your ideas here.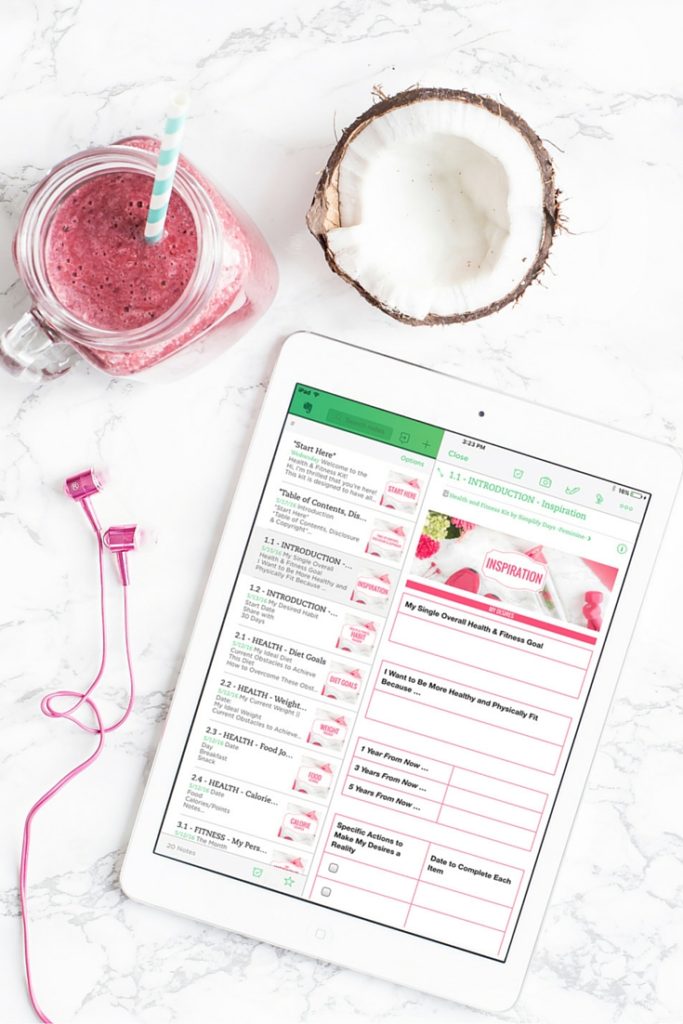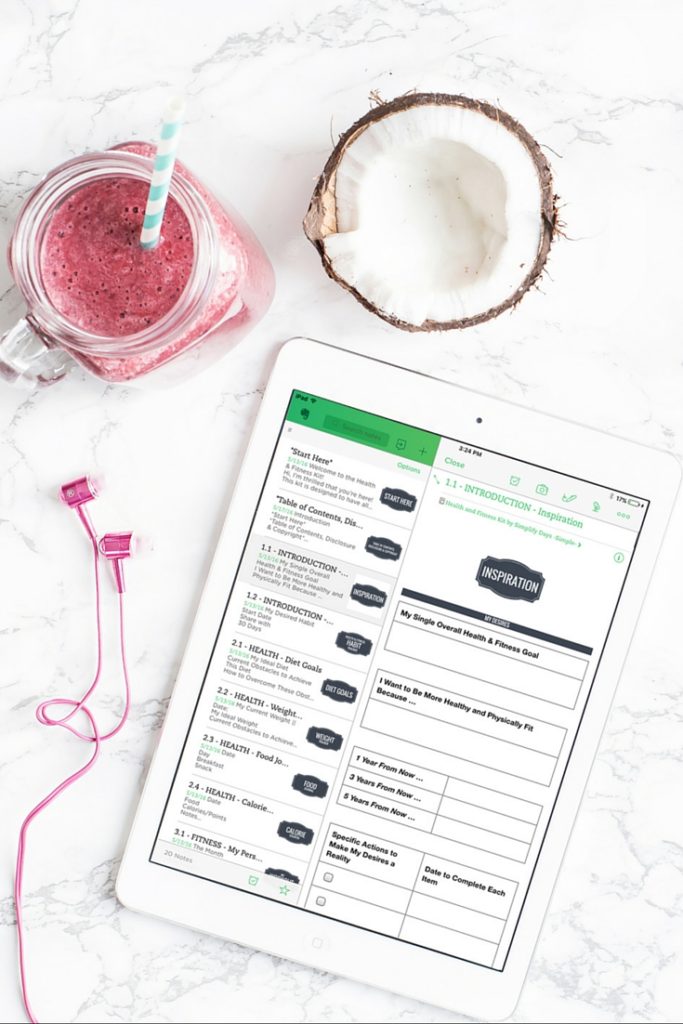 Disclosure: This Product Description contains an Evernote affiliate link. Which means that if you click on and then decide to purchase an Evernote Plus or Premium plan then I receive an affiliate commission from Evernote. I only recommend products I use, love and trust. Honesty is always a top priority, Thanks for supporting Simplify Days!